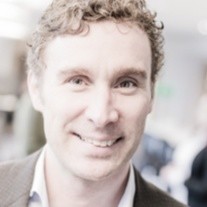 Stockholm, 21 April 2021 — Marsh, the world's leading insurance broker and risk advisor, today announced the appointment of Alex Dahlmann as Head of Office for its Swedish captive operations, Marsh Management Services AB Sweden.
In this role, Mr. Dahlmann is responsible for the development and delivery of best-in-class captive management, insurance, accounting, regulatory compliance, and consulting services to captive owners in the region. Established in 2007, Marsh Management Services AB Sweden supports a wide range of clients including public entity and government-owned companies to those listed on major global stock exchanges.
Based in Stockholm, Mr. Dahlman will report to William Thomas-Ferrand, International Practice Leader, Marsh Captive Solutions.
Mr. Dahlmann joined Marsh in 2018 and was previously Chief Operating Officer for the Benelux & Nordics region. Before joining Marsh, he was Governance Risk Compliance Consultant at Transcendent Group. He has also held senior business transformation and financial planning roles at AIG and American Express.
Commenting on the appointment, Mr. Thomas-Ferrand said: "Clients are increasingly looking to captive insurance vehicles as a means to manage risk and reduce volatility during these uncertain times. Under Alex's leadership, we are well-placed to deliver the services and solutions that our Swedish captive clients require to plan for their long-term success."
Mr. Dahlmann added: "Sweden is renowned for its strong risk management culture and is quickly gaining an enviable reputation among the global captive community for its innovative approach to captive insurance. I look forward to supporting our captive clients as they evolve and adapt to new and emerging risks
Trending