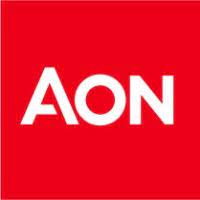 Aon plc (NYSE: AON), a leading global professional services firm, today announced it has joined the International Emissions Trading Association (IETA) as the first member with risk capital capabilities. IETA is a non-profit organization that seeks to establish an international framework for trading in greenhouse gas emission reductions while balancing economic efficiency with environmental integrity and social equity.
Aon's membership in IETA supports its purpose to shape decisions for the better — to protect and enrich the lives of people around the world. Innovation in data, analytics and risk transfer solutions enable Aon to help clients accelerate their investments in decarbonization and climate resiliency and aid in the transition to a lower-carbon economy. Aon seeks to develop further insights on carbon market developments and trends as well as emerging rules and regulations and help develop market-based climate solutions for greenhouse gas emissions reductions that can impact an organization's ability to meet net-zero targets.
"Carbon credits are an important part of the journey to net zero," said Dirk Forrister, president and CEO of IETA. "As with any emerging market, the need for clear information, actionable advice and robust support is vital for companies seeking to leverage the potential of carbon markets. We welcome Aon's determination to assist business' journey to reduce emissions and transition to a lower-carbon economy."
Well-established carbon markets are essential to the ability of businesses to mitigate the effects of climate risk. However, there are pressing challenges of building trust, ensuring reliability, and managing risk and volatility, which IETA and its members are working to address.
Aon will contribute to the continuing efforts of IETA in building integrity in greenhouse gas emissions trading and market activities. Natalia Moudrak, North America leader for Aon's Climate team, will join IETA's Voluntary Carbon Markets working group, and Stephanie Betts, head of alliances, coalitions and reporting for Aon, will join the organization's Natural Climate Solutions working group. Together, they will support IETA's drive toward transparency and enhanced governance of the carbon market in both emerging markets and developed economies.
"The voluntary carbon market is rapidly expanding and represents a significant opportunity to drive environmental and social impacts on the climate transition. Risk solutions can help bring an additional layer of confidence to this market, helping accelerate investments into high-integrity decarbonization solutions," Moudrak said. "Aon's insights into developments in the voluntary carbon market allow us to better advise our clients on their transition to a low-carbon future as we navigate new forms of volatility."
Betts added, "Climate risks are complex and interconnected and require companies, associations and governments to work together to mitigate. Active collaboration has never been more important between the public and private sectors. Compelling market incentives will help drive a large-scale reallocation of capital, creating new opportunities and stronger outcomes. We believe that a thriving, trusted carbon market is a cornerstone of this new economy and we look forward to collaborating with IETA and its members on these efforts."
During New York Climate Week, Aon will host a series of panel discussions and convene experts from business, government and the social sector to explore the risks and opportunities of the climate transition. Access Aon's insights and capabilities on managing climate and sustainability here.
About Aon
Aon plc (NYSE: AON) exists to shape decisions for the better — to protect and enrich the lives of people around the world. Our colleagues provide our clients in over 120 countries and sovereignties with advice and solutions that give them the clarity and confidence to make better decisions to protect and grow their business.
Trending