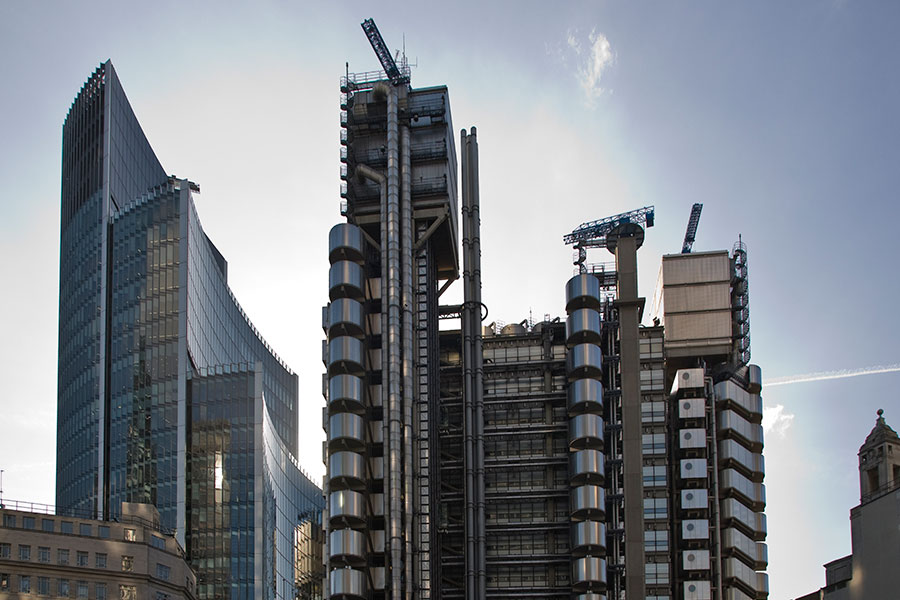 Following the news that the Justice Department in the US has filed an antitrust lawsuit that blocks insurance broker Aon's proposed $35bn acquisition of Willis Towers Watson (WTW), which was announced back in March 2020;
Jazmin Chong, Insurance Analyst at GlobalData, a leading data and analytics company, offers her view:
"The combination of both Aon's and WTW's corporate capabilities would bridge operational gaps between both brokage groups, delivering better outcomes for clients.
"GlobalData's Job analytics database finds that Aon has predominantly focused on data and analytics capabilities, with the broker increasing its hiring of themes for cloud capabilities, personalisation, and Big Data, all of which have experienced a 17%, 16%, and 6% increase over the past 90 days, respectively.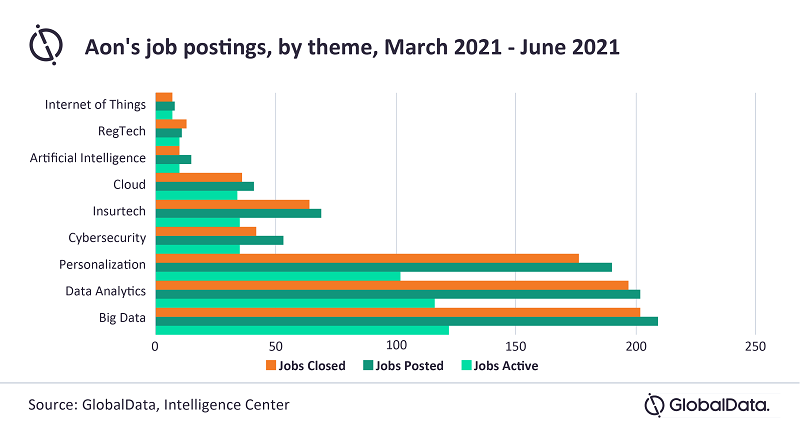 "Over the years, Aon has built a scalable infrastructure that relies on cloud technology and artificial intelligence (AI). This has allowed the broker to develop a competitive advantage when it comes to offering clients insurance policy and risk management solutions, accounting for 42.3% of the company's total revenue in FY 2020. Additionally, Aon's revenue growth was due to strong performances in its US, Canada, and Latin American markets.
"On the other hand, WTW has developed a very different corporate strategy, one that relies on partnerships that outsources its technological capabilities. For example, in March 2021, WTW collaborated with HTC Global Services and Pegasystems to enhance pricing capabilities and workflow management. According to GlobalData's Job analytics, WTW is decreasing its staff capabilities that focus on AI, Big Data, and data analytics, with all three themes experiencing a 29%, 12% and 15% decrease in recruiting for these sector roles over the past 90 days.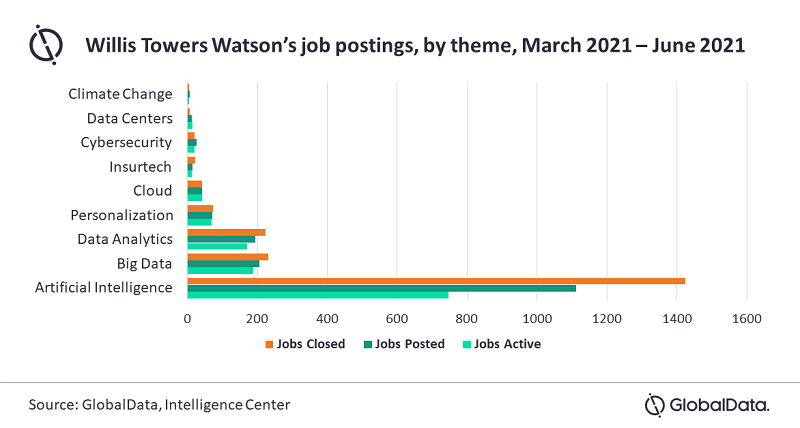 "WTW has focused on corporate risk and broking through e-commerce with this segment contributing to 32.1% of its revenue in FY 2020. Additionally, WTW's regional revenue growth is driven by strong performances in North America and Western Europe.
"The Justice Department argues that the combination of assets would result in higher prices and reduce innovation for US businesses. However, Aon and WTW's merger would allow for a combination of complementary solutions, capabilities and skillsets that would better assist consumers, during a time where the pandemic has drastically changed the way companies need to make innovative and rapid solutions that mitigate their operational risks."
For more information
To gain access to our latest press releases: GlobalData Media Centre
Analysts available for comment. Please contact the GlobalData Press Office:
Email: pr@globaldata.com
EMEA & Americas: +44 (0)207 936 6400
Asia-Pacific: +91 40 6616 6809
For expert analysis on developments in your industry, please connect with us on:
GlobalData | LinkedIn | Twitter
About GlobalData
4,000 of the world's largest companies, including over 70% of FTSE 100 and 60% of Fortune 100 companies, make more timely and better business decisions thanks to GlobalData's unique data, expert analysis and innovative solutions, all in one platform. GlobalData's mission is to help our clients decode the future to be more successful and innovative across a range of industries, including the healthcare, consumer, retail, financial, technology and professional services sectors.
Trending