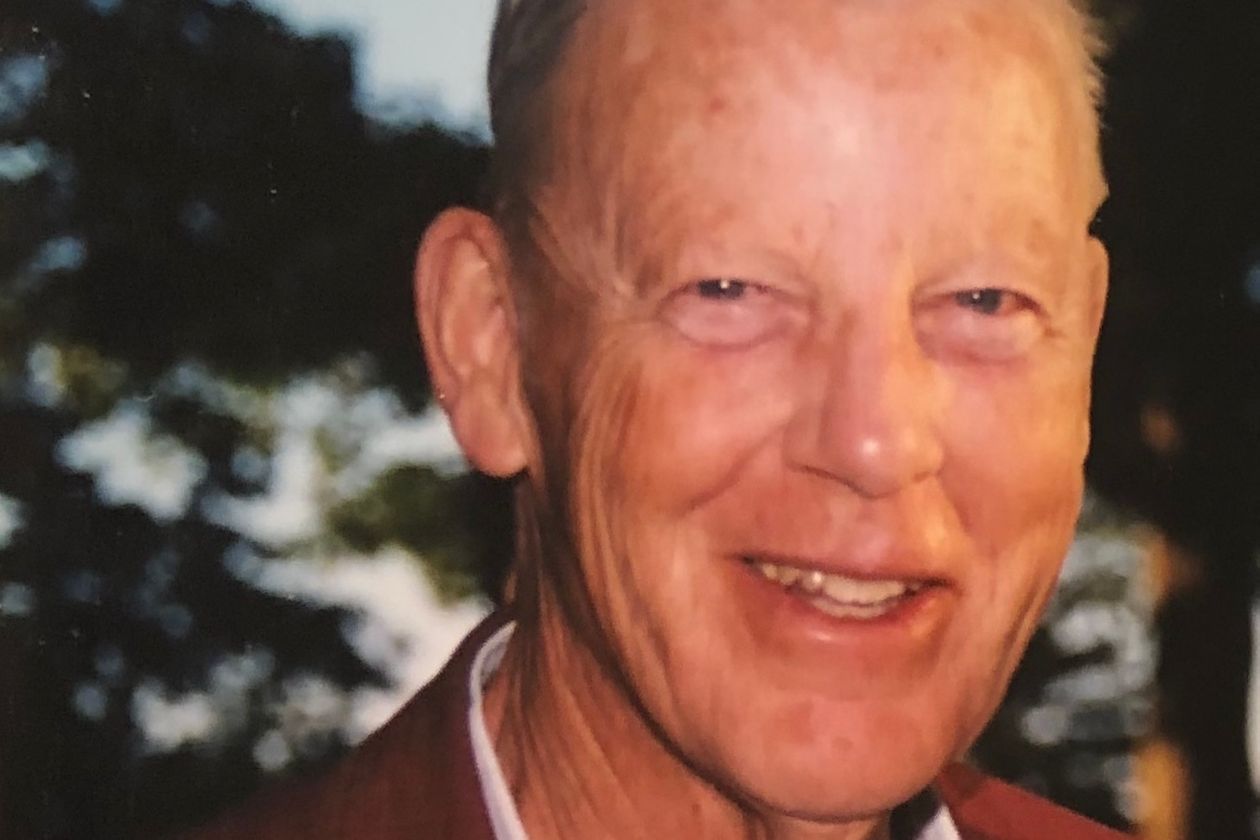 Volume 31, Number 8, August 2020
Companies
Axon Acquires Allianz Global Corporate & Specialty's Contaminated and Consumer Products Recall Portfolio in the US
Axon Underwriting Services LLC, a leading specialty lines Program Administrator, announced the acquisition of the renewal portfolio of Allianz Global Corporate & Specialty's (AGCS) U.S. Contaminated and Consumer Products Recall Insurance business written through Allianz Global Risks US Insurance Company. Axon Underwriting expanded its suite of best-in-class specialized insurance products in January 2020 with the underwriting capabilities to offer Contaminated Product Recall, Consumer Goods Product Recall, and Restaurant Foodborne Illness & Contamination insurance. All three products will be underwritten on a non-admitted basis in partnership with the E&S/Specialty companies of Nationwide, a Fortune 100 company, and will offer a capacity of USD $10 million.
AIG reports estimated $458m COVID-19 losses
Impacts from COVID-19 Remain Manageable
Continued Improvement in General Insurance Accident Year Underwriting Profitability, Adjusted for Catastrophe Losses (CATs)
Sale of Fortitude Group Holdings LLC (Fortitude) De-risks Balance Sheet and Sharpens Focus on Core Businesses; Transaction Accounting Reflected in GAAP Results
Strong Financial and Capital Flexibility; $10.7 billion in Parent Liquidity at June 30, 2020; $71.68 of Book Value per Common Share, an increase of 3.4% from March 31, 2020
See full report > https://aig.gcs-web.com/news-releases/news-release-details/aig-reports-second-quarter-2020-results
Brian Charles Duperreault (born May 8, 1947) is a Bermuda-born American executive in the insurance industry. Since May 2017 he has been the CEO of AIG. Duperreault's entire career has been in the insurance industry, beginning in 1973 as an actuary at AIG. He quickly rose through the ranks to become one of AIG's most senior executives, eventually heading all of AIG's international operations.
Lloyd's of London insurer, Hiscox, has said it will not pay out on business interruption claims resulting from the coronavirus outbreak.
Third Point Re and Sirius Group to Combine
Bermuda-based insurance and reinsurance groups Third Point Reinsurance Ltd. and Sirius International Insurance Group Ltd. have agreed to merge in a deal valued at $788 million. The merged company, SiriusPoint Ltd., will have about $3.3 billion in capital. Third Point Re's newly named non-executive Chairman of the Board, Siddhartha (Sid) Sankaran, a highly experienced insurance industry executive (formerly an AIG CFO), will lead SiriusPoint as Chairman and Chief Executive Officer post-closing.
People
Lloyd's appoints new CEO of Lloyd's Asia
Lloyd's has appointed Pavlos Spyropoulos as country manager for Singapore and chief executive of Lloyd's Asia. He replaces Angela Kelly.
Agent & Broker News
Aon Reports Second Quarter 2020 Results [Download this Press Release (PDF 90 KB)]
Aon announced its results for the second-quarter of 2020 recently, revealing an overall decline in revenue of 4 percent, somewhat offset by organic revenue growth of 9 percent in its Reinsurance Solutions division
Second Quarter Key Metrics From Continuing Operations
Total revenue decreased 4% to $2.5 billion, including organic revenue decline of 1%
Operating margin increased to 23.8%, and operating margin, adjusted for certain items, increased 240 basis points to 26.8%
EPS increased to $1.70, and EPS, adjusted for certain items, increased 5% to $1.96
For the first six months of 2020, cash flows from operations increased $858 million to $1,219 million, and free cash flow increased $875 million to $1,130 million
Second Quarter Highlights
Filed the joint definitive proxy in connection with the pending combination with Willis Towers Watson and will hold the shareholder vote on August 26, 2020
Issued $1 billion of senior notes, substantially improving liquidity, and used a portion of the proceeds to pay down term debt set to mature in the third quarter
Announced the launch of our new Pooled Employer Plan, utilizing investment expertise to help create higher performing, more efficient 401(k) plans
Established the Work, Travel & Convene Coalition in Chicago, New York, London, and Singapore, leveraging our data and tools to step forward as a leader supporting economic recovery in cities around the world
Aon's Risk Maps – Aon's new 2020 Risk Maps report suggests that three in five developed economies face the potential of strikes, riots and civil unrest in 2020
These maps help businesses understand their exposure to challenging and misunderstood international risks – you will have scroll around the page a bit and give your name, email & company but the maps are there and full of information. This 58-page report is super easy to navigate so don't let its length deter you.
https://www.aon.com/2020-political-risk-terrorism-and-political-violence-maps/index.html
IRL Ed.: We suggest also registering to look at and use the Interactive Maps – you'll find these on the above link
Aon Raises Nearly $350 Million for its Opportunistic Credit Investment Strategy
Aon announced that Aon Investments USA Inc. raised $349.9 million from U.S. institutional investors for its Opportunistic Credit strategy. The Opportunistic Credit strategy targets public corporate and structured credit, stressed credit and real estate debt. It will provide a flexible approach of allocating across a wide range of securities and markets where managers see the greatest value. Opportunistic Credit is a short- to medium-term strategy that will evolve over time as the business cycle plays out. The investment is appropriate for clients who are willing to take liquidity risk in exchange for attractive return potential.
Arthur J. Gallagher & Co. Acquires Insight Insurance & Risk Management Ltd
A.J. Gallagher announced the acquisition of Edmonton, Alberta-based Insight Insurance & Risk Management Ltd. Founded in 2013, Insight is a retail insurance broker serving clients throughout Western Canada. It has a diverse client base and offers particular expertise in serving the construction, real estate, hospitality, sports and entertainment industries. Alexis Harke and her team will continue to operate from their current location under the direction of Kevin Neiles, President, Western Canada for Gallagher's retail property/casualty brokerage operations.
Canadian brokerage rebrands as Lawrie Insurance Group
Dan Lawrie Insurance Brokers has officially changed its name to Lawrie Insurance Group to reflect its current broad insurance offerings. The brokerage's complete rebranding has also culminated in the launch of its redesigned website, which now sports the company's new logo, graphics, and templates. The company's updated branding and website are a reflection of its new name and enhanced solutions.
Marsh & McLennan – Organic Growth and Margin Holding Up Better Than Expected, but Growth Potential Remains Below Peers
Marsh reported operating EPS of $1.32, up 12 percent, ahead of William Blair & Co.'s estimate of $1.12. Upside was driven by better-than-expected RIS segment (P&C brokerage) organic growth and margin improvement. Marsh is proving more resilient than anticipated in the current environment; organic growth for RIS likely to remain in positive territory, and the decline in project-oriented consulting segment better than feared. As a result, Blair now expects 2020 organic growth could be slightly positive versus its prior estimate for a low-single-digit decline. Combined with cost savings from JLT, Blair expects margin will improve and EPS growth should be modestly positive (in line with management's upwardly revised guidance). As a result, William Blair & Co is raising its 2020 EPS estimate to $4.78, up 3 percent, from $4.54. While growth should pick up in 2021, the firm continues to prefer peers with better growth potential and maintain its rating of Market Perform. IRL Ed.: If you would like a copy of this William Blair & Co. report, request by email
Marsh index shows commercial insurance prices up 19% in Q2
The cost of commercial insurance is rising at an increasingly alarming rate for buyers, according to Marsh's Q2 Global Insurance Market Index that saw prices rise 19 percent year on year, versus 14 percent and 11 percent in the preceding two quarters.
Miller expands reach with new branch in Geneva, Switzerland
Miller is pleased to announce that it has registered a new branch in Geneva, Switzerland. The branch will initially focus on offering best-in-class credit and political risks solutions to new and existing clients, including financial institutions, commodity traders, exporters and investors. Arnaud Froideval, Head of Miller's European credit and political risk team, commented: "Our Geneva branch will allow us to provide clients with easier access to our unique service proposition. This is a natural and exciting step in Miller's growth strategy, demonstrating our commitment to clients in the region, and achieving our ambitions of being the specialist credit and political risks broker of choice." Expansion plans are also underway to broaden the remit of this hub to other insurance lines.
Milliman: Strengthening the Enterprise: Preparing for a Fundamental Change
For organizations unable to obtain commercial insurance, a captive can spell the difference between closing up shop and keeping the lights on. Watch Milliman's YouTube video (5:40) HERE
Willis Towers Watson: 55% of Employers Say Furloughed Workers Will Return by Q1 of 2021
A majority of North American employers, 55 percent, expect that most of their workers who were furloughed because of Covid-19 will return to work by the first quarter of 2021, according to a survey by Willis Towers Watson. "One of the myriad of challenges employers face as they begin to restore stability in a post-Covid-19 era is deciding which employees to bring back to work and when," Ravin Jesuthasan, managing director, Willis Towers Watson, said. It also found that 52 percent of employers expect most workers who took a pay cut or had their workweek reduced to be back to normal levels by the first quarter. North American employers also expect a smaller percentage of employees working from home with 19 percent of employees working from home compared to the current level of 44 percent. The survey included 283 employers and took place in the first half of July.
People
John A. Bogardus Jr., former chairman and CEO of Alexander & Alexander, died June 28. He was 92
John (Jack) A. Bogardus Jr., age 92, passed away from complications of Alzheimer's in Scottsdale, AZ on June 28. Mr. Bogardus was born in New York on Sept. 15, 1927, and grew up in Scarsdale, N.Y. After retiring as chief executive officer of the insurance broker Alexander & Alexander Services Inc. in 1987, John Bogardus wrote a history of insurance in America. He concluded that the golden age ended around the time he became a CEO in 1978. Mr. Bogardus said, he had helped establish A&A as the world's second-largest insurance broker. Aon Corp. acquired A&A for about $1.2 billion in 1997. Read the full WSJ obituary > https://www.wsj.com/articles/john-bogardus-led-insurance-broker-through-rough-patch-11596117600
Spreading the Risks: Insuring the American Experience, by John A. Bogardus
"Spreading the Risks" tells the story of how the American insurance industry evolved from colonial times through periods of war and economic transformation into the twenty-first century where it now faces open-ended liabilities from terrorism, asbestosis and environmental pollution. John A. Bogardus Jr., former chairman and CEO of Alexander & Alexander, uses his decades of business experience to explore the role of major twentieth-century American brokers. He provides an informed overview of American commercial insurance and offers memorable stories about the world's leading brokerages whose triumphs and failures reflect an ever-changing business.
Guy Carpenter appoints Canada President and CEO
Guy Carpenter announced the appointment of Peter Askew as President and CEO, of Guy Carpenter's Canadian business, with immediate effect. In this role, Mr. Askew will be responsible for maintaining the success of Guy Carpenter's reinsurance broking activities in Canada, which includes both its Montreal and Toronto offices. He will focus on further expanding the depth and scope of solutions available to Canadian insurance providers to help meet their ever-evolving needs.
Michael D. Rice, Sr. Announces His Intent to Retire from Ryan Specialty Group at Year-End
Mike Rice, Sr. announces his intent to retire from Ryan Specialty Group, LLC (RSG) at the end of the year. Mike joined RSG in 2010 as Chairman and CEO of RSG Underwriting Managers, LLC (RSGUM) and will have completed eleven years of valuable service upon his retirement. Patrick G. Ryan, Founder, Chairman and CEO of RSG, commented, "When Mike joined RSG in 2010, he committed to stay two possibly three years at the longest. Periodically over the last eleven years, I asked Mike to defer his retirement, and each time he selflessly agreed. He has done an outstanding job in leading our managing general underwriting business to great success. Mike has cultivated the RSGUM business from a start-up to one of the world's largest collection of managing general underwriters with revenues in excess of $160m. In addition to serving as Chairman and CEO of RSGUM, Mike has served as a member of the Board of Directors of Ryan Specialty Group. On a personal note, Mike and I have worked together for over 50 years, 40+ years at Aon and over 10 years at RSG. We will miss Mike and are grateful for his outstanding leadership and counsel." Remarking on his intent to retire, Mike Rice, Sr. said, "I am fortunate to have been part of and contributed to the development and growth of two transformative entities in the insurance industry. While I look forward to turning my attention to personal endeavors, I will depart the Insurance world richer for the incredible opportunity to have worked closely with Pat Ryan for over 50 years, as well as many of the finest professionals the industry has known. I am truly grateful.
RKH Reinsurance Brokers bolsters Asia team
RKH Reinsurance Brokers (RKHRB), the reinsurance arm of RKH Specialty, has appointed Steve Warwick as head of treaty reinsurance APAC, Xueyang Wang as director, and Steven Chung as associate director. All three will be based in Hong Kong and previously worked at RFIB Hong Kong Limited, which was established and led by Warwick as CEO, the firm said in a statement.
CEO named at Tysers
Global wholesale London-based insurance broker, Tysers has named Clive Buesnel as its next chief executive officer, subject to regulatory approval. Based in London, he will join an executive team with 1,100 employees, including both Tysers and RFIB, operating in over 10 regions globally with a focus on delivering creative insurance products for clients with complex specialty risks. Buesnel has spent most of his career in operational and strategic roles in the UK and global insurance markets, most recently serving as senior partner, vice chairman and UK head of insurance at Deloitte. Prior to that, he spent 10 years at Xchanging, where he was a founding member and executive director of the insurance operation.
Willis Towers Watson Names New China Head
Willis Towers Watson will have a new leader in China. Wise Xu, who is already the head of corporate risk and broking in China, will now take the country leader role from September 01. Wise takes the position from Smilla Yuan, who will be leaving the firm at the end of August. Based in Beijing, Wise will now be working with a host of business leaders across China as the country looks to grow across its people and risk business.
Trending