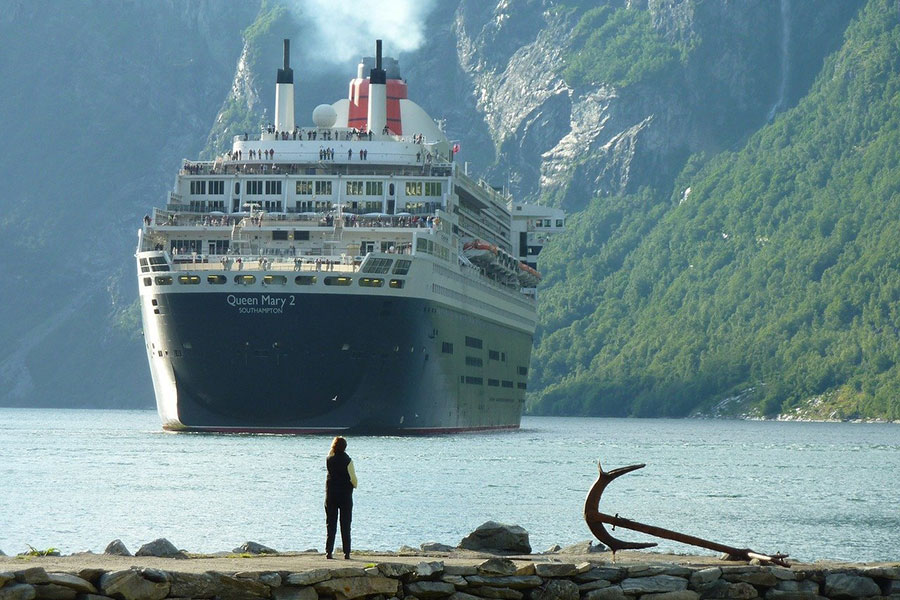 European cruise lines had been hoping for a healthy resumption of operations this winter in the Mediterranean, Baltic Sea, Atlantic Coasts and North Atlantic coasts, albeit one where itineraries and ship capacity would have been far lower than in pre-pandemic days.
Those hopes have been impacted by the rapid resurgence of Covid-19 in parts of Europe. Although cruise lines' protocols have generally worked in controlling the virus on vessels, the lines are now looking at increasing travel restrictions for their potential customers. Germany and France are going into forms of lockdown that will last through to the end of November. Italy and Spain have introduced new restrictions without referring to them as part of a lockdown.
Italy-based Costa Cruises, the first Carnival Corporation brand to resume operations, has scaled back its plans to expand services. Any ideas of Caribbean cruises this winter were cancelled, as was an announced plan for a world cruise. Costa also postponed until April 2021 its 14-day cruises planned for the Mediterranean aboard the Costa Diadema. Its newest ship, the Costa Firenze, will not begin seven-day cruises to Italy, France, and Spain before February 28th 2021, although Costa said that it still planned to take delivery in December. The Firenze is currently under construction at Fincantieri.
The operations of Costa Deliziosa and the Costa Smeralda will be extended into 2021, although itineraries will be changed. The Costa Smeralda will continue her current trips only to Italian ports, instead of adding ports in France and Spain to the itinerary. The Costa Deliziosa will continue with cruises from Trieste, Italy to Katakolon, Piraeus, and Heraklion in Greece and Bari, Italy, instead of visiting Montenegro and Croatia as originally had been intended.
Sister brand AIDA Cruises also announced that there would be changes to itineraries for the AIDABlu, which this month was its first cruise ship to resume service. AIDA is replacing port calls in Naples and La Spezia, Italy with stops at Messina and Syracuse on Sicily. The ship will continue to sail from Civitavecchia, Italy.
Idle cruise ship the AIDAPerla recently sailed for the Canary Islands, a possible indication of its planned itinerary when it resumes operations.
Since July Germany's TUI Cruises has been operating short sea cruises from Germany to the North Sea, but without any stop-offs in port. TUI operated air-sea cruises to Greece and has announced plans for cruises around the Canary Islands. These are due to start in November, although whether the Lockdown coming into force in Germany will affect these plans has not yet been made clear.
Germany's Hapag Cruises been offering short cruises from Germany which have included stops in Gothenburg, Sweden. Hapag was also approved to start cruising in the Canary Islands.
MSC Cruises continues to operate its cruises from Italy. On October 19th the line's second cruise ship the MSC Magnifica returned to service. This ship is offering 10-day cruises from Genoa, combining ports in Italy and Greece.
Meanwhile, About 60 former passengers from a themed cruise aboard river cruise ship Swiss Crystal have tested positive for Covid-19, according to voyage organizer Hanspeter Balsiger. There were 92 passengers were on board for the trip.
The itinerary in question was a folk-music themed cruise, and it featured hours of singing in enclosed spaces – including yodelling. Passenger Daniel Kissling told Blick that, while social distancing was maintained, mask wearing was not uniformly observed during the music-making.
Trending