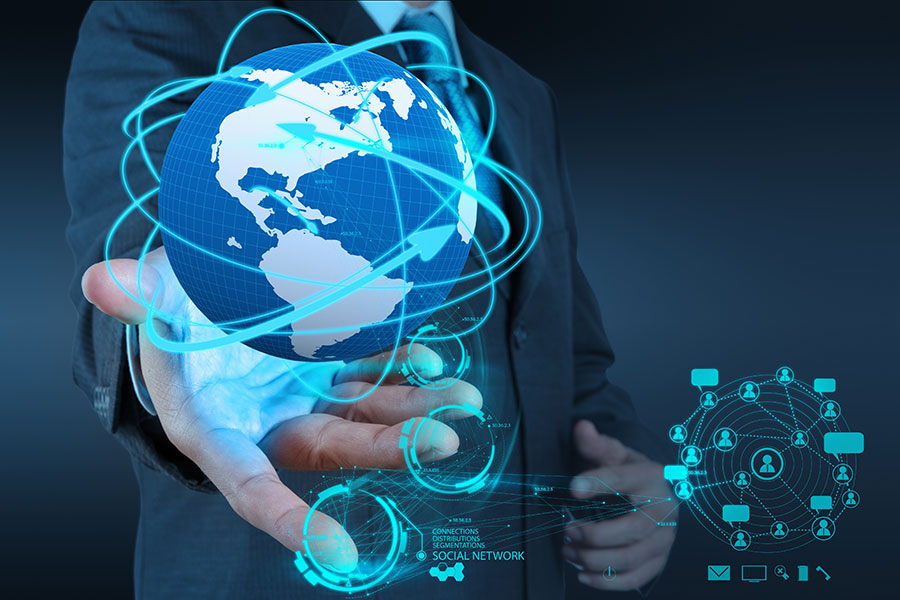 Volume 31, Numbers 10-12, Q4 2020
Companies
Aviva exits Vietnam – Manulife Financial will buy all of Aviva's operations in the country in an all-cash deal. This divestiture follows the Aviva's recent divestment of its Singapore, Indonesia and Hong Kong businesses, as part of a strategy overhaul planned by its new chief executive Amanda Blanc, which includes withdrawing capital from non-profitable areas to enhance its focus on core markets in the UK, Ireland and Canada.
Rims Announces Formation of India Chapter – RIMS, the risk management society®, has announced the addition of its 80th chapter, RIMS India Chapter. RIMS Board of Directors approved the formal application, submitted by local risk professionals, and voted unanimously to establish the chapter effective immediately. The announcement was made at RIMS Risk Forum India 2020 on 4 and 5 of December. The chapter is currently planning its 2021 schedule and programming. Risk professionals interested in joining the chapter or learning more about the Society's global initiatives can visit www.RIMS.org/global or email India@RIMS.org. Additionally, the Society has a dedicated RIMS India LinkedIn page, RIMS India WhatsApp to engage and inform the business community in the country. With the addition of RIMS India Chapter, the Society now has 80 official chapters. Sixty-five of those chapters are located in the United States, 10 in Canada and one each in Japan, Mexico, Australasia, New Zealand and now India.
Chubb and Nubank Launch Fully Digital Life Insurance Offering in Brazil – Nubank and Chubb announced the launch of a fully digital life insurance offering in Brazil. With the introduction of Nubank Vida, the largest independent digital bank in the world enters the insurance market with a fast, seamless and personalized capability available to its 30 million customers across Brazil. Nubank Vida is underwritten by Chubb. Nubank Vida was developed using the integration capabilities of Chubb Studio, the global digital product distribution platform announced by Chubb in September. IRL: Brazil is probably a good place to 'test the waters' because of its population size, relatively organized insurance market and the fact that most of the population will only purchase smallish limits.
Jubilee Insurance and Allianz Forge Strategic Partnership – Jubilee Holdings Limited, East Africa's largest insurance group, and Allianz, one of the world's leading insurers and asset managers, have signed an agreement to establish a strategic partnership in the five African countries where Jubilee Insurance currently operates. The partnership covers the general insurance business (also known as the property & casualty insurance segment) in Kenya, Tanzania and Uganda as well as the short-term insurance segment in Burundi and Mauritius. JHL will retain ownership of its Life and Pensions operations and its Medical insurance business in Kenya, Uganda and Tanzania. In the proposed partnership structure, Allianz will acquire controlling stakes in each of these businesses for total consideration of KES 10.8 billion (EUR 84 million, USD 100 million) while JHL will retain a significant minority stake. JHL's subsidiary in Kenya, Jubilee General Insurance Limited is the future joint venture company which will also acquire the business of Allianz Insurance Company of Kenya Limited.
Lloyd's launches 'first of its' kind' Business Interruption policy – This BI policy is for small and medium sized enterprises (SMEs), specifically designed to protect them against IT disruption or downtime. Parametrix Insurance offers simple and reliable coverage by removing the traditional indemnity trigger that most insurance policies today use. Instead, the new solution uses a parametric trigger, meaning that the policy automatically pays out if a customer's critical IT services – such as cloud, e-commerce or payment systems – are disrupted. This significantly reduces the time insurers spend assessing a loss or adjusting a claim.
London Company Market Grows by 10% – Premium income for the London company market grew by 10 percent last year with £21.436bn of large commercial and wholesale risks underwritten by firms in the City. A new report from the International Underwriting Association's also shows a further £6.197bn was written in other offices outside of London but overseen and managed by London operations. Combining these two figures gave an overall intellectual and economic premium of £27.633bn for 2019. Strong rates of premium growth across a wide range of business lines have been experienced by many companies. The hardening market conditions are supplemented by firms developing growth areas such as cyber and transfers of business from Lloyd's of London into the company market. Company restructuring necessitated by Brexit, however, has resulted in a large fall in the amount of 'controlled' premium written in European offices, but overseen and managed by London. A total of £4.508bn previously written in this manner is now recorded by continental operations instead.
Vienna Insurance Group acquires Central- and Eastern European business of Aegon – Vienna Insurance Group AG Wiener Versicherung Gruppe (VIG) agreed with Aegon N.V. on 29 November 2020 to acquire Aegon's insurance business in Hungary, Poland, Romania and Turkey. VIG will take over Aegon's non-life and life insurance companies as well as pension funds, asset management and service companies in these countries, which ideally complement VIG's existing portfolio. The purchase price amounts to EUR 830 million. The transaction is subject to the necessary regulatory and competition approvals. Closing of the transaction is expected to take place in the second half of 2021. With the acquisition of these companies, VIG is further expanding its leading market position in Central and Eastern Europe and moves up to the first rank in Hungary's insurance market. In addition, VIG is extending its scope of activity in the pension fund business in this region and will also be active in the life business in Turkey for the first time. The premium volume of the insurance companies in the four countries amounted to the equivalent of approx. EUR 600 million in 2019, with a net profit of approx. EUR 50 million.
Zurich and Farmers Exchanges to buy MetLife's property and casualty business in U.S. – Zurich will acquire MetLife's U.S. P&C business. Zurich subsidiary, Farmers Group, Inc., is proposing to acquire the business in conjunction with the Farmers Exchanges1.
1 Zurich Insurance Group has no ownership interest in the Farmers Exchanges. Farmers Group, Inc., a wholly owned subsidiary of the Group, provides certain non-claims services and ancillary services to the Farmers Exchanges as its attorney-in-fact and receives fees for its services.
People
AIG Announces Top Management Changes
Peter S. Zaffino to Become Chief Executive Officer and Joins Board
Brian Duperreault to Become Executive Chairman
Douglas M. Steenland to Become Lead Independent Director
American International Group announced leadership transitions for its executive team and Board of Directors. The AIG Board of Directors has named Peter S. Zaffino Chief Executive Officer of AIG, effective March 1, 2021, in addition to his current role as President of the company. Peter has also been appointed to serve as a Director, effective immediately.
Allianz Global Corporate & Specialty makes global leadership appointments (read more HERE)
Jeremy Sharpe joins from AIG to lead AGCS' Global Distribution function
Patrick Thiels moves to lead AGCS' expanded Mediterranean & Africa Region
Corinne Cipière joins Board of Management of Allianz France
Chubb Names John Keogh President – Chubb announced that John Keogh, Executive Vice Chairman of Chubb Group and Chief Operating Officer, has been appointed President and Chief Operating Officer, effective immediately. He will continue to report to Evan G. Greenberg, Chairman and Chief Executive Officer, and his current broad companywide responsibilities remain unchanged. John has served as Chief Operating Officer since 2011. He joined the company, then named ACE, in 2006 as Chairman, Insurance – Overseas General. He was appointed Vice Chairman in 2010 and Executive Vice Chairman in 2015. Before joining ACE, John held a range of positions with increasing responsibility during a 20-year career with American International Group (AIG), including Senior Vice President, Domestic General Insurance, and President and Chief Executive Officer of National Union Fire Insurance Company of Pittsburgh, an AIG member company. He began his insurance career as an underwriter with AIG in 1986. John is chairman of the board of overseers for the Maurice R. Greenberg School of Risk Management, Insurance and Actuarial Science of St. John's University and he serves on the board of trustees of the Eisenhower Fellowships. He is also on the board of directors of the New York Police and Fire Widows' and Children's Benefit Fund, and the Brown University Sports Foundation. John holds a Bachelor of Arts degree in Economics from Brown University.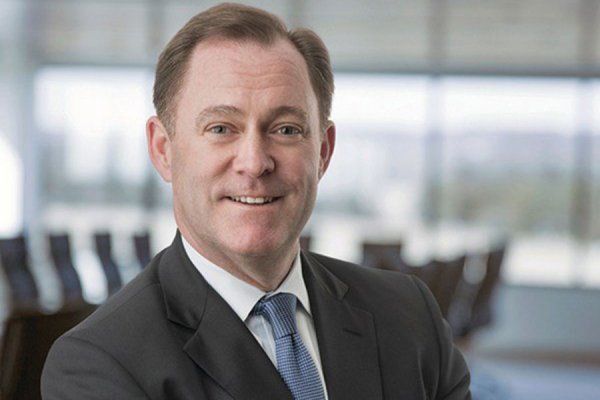 John Keogh
Chubb Creates New Digital Team for Europe – The team has been formed to develop and execute the insurer's plans to broaden its digital product and service offerings and to create new channels for product distribution. It follows the launch in September of Chubb Studio, a global platform to enable Chubb's partners in retail, e-commerce, banking, fintech, airline, telecommunications and other industries to add digital insurance options to their own product and service offerings. Read more HERE
Richard Turner joins Victor Insurance to become international head of marine – Managing General Underwriter Victor Insurance has named IUMI president Richard Turner as International Head of Marine, effective immediately. In what is a newly created role Richard will be responsible for driving Victor's international marine business, with a specific focus on innovative, data- and analytics-driven insurance products and solutions. He will be based in London and report to Anthony Stevens, President, Victor International. John will remain in his role as President of the International Union of Marine Insurance (IUMI). He has previously held multiple senior roles at RSA Insurance Group, including CEO of RSA Luxembourg, Director of Global Risk Solutions Europe, and Global Marine Director.
Agent, Broker, Consultant News
AmWINS to Acquire International Specialty Brokers Limited – AmWINS Group, Inc. (AmWINS), a global distributor of specialty insurance products and services, announced it has signed a definitive agreement to acquire International Specialty Brokers Limited ("ISBL"), a Bermuda-based P&C wholesale insurance/reinsurance broker. ISBL will join AmWINS Brokerage and become AmWINS Bermuda January 1, 2021. ISBL enhances AmWINS' access to the international marketplace and will complement the wide range of products offered by the AmWINS Alternative Risk team, including catastrophic natural disasters, emerging risks and non-peril specific revenue protections.
Aon confirms subpoena after report details probe of Trump's businesses (Business Insurance). Here's another take on this HERE
New Aon Cyber Offering Targets High Net Worth Individuals, Executives – Aon has expanded its Cyber Secure Select offering to include an enhanced cyber insurance program for high-net-worth individuals and executives. This new insurance offering in partnership with Aspen Insurance expands on Aon's Cyber Secure Select, a collaboration with NortonLifeLock. Cyber Secure Select provides clients with concierge service to help them address a multitude of IT and cyber security needs, including device protection and personal information monitoring. This new expansion, in partnership with Aspen, provides clients with access to an enhanced cyber insurance offering. A personal data breach can go beyond traditional identity theft and can include other kinds of attacks, from unauthorized fund transfers to cyber extortion. Aon's coverage is designed to help clients recover from a myriad of cyber threats with an additional $1.5 million in coverage for financial losses in excess of the $1 million coverage limit already available via NortonLifeLock. Clients can enroll for a cost starting at $67 a month. (Insurance Journal)
Aon acquires 49 pc stake in Anviti Insurance Brokers (India) – Anviti Insurance Brokers is a composite insurance broker, which provides insurance and reinsurance broking services to corporate clients in India. It has over 230 colleagues across eight locations – Bengaluru, Mumbai, Delhi NCR (Gurugram) Hyderabad, Pune, Noida, Kolkata, and Chennai. (Financial Express)
Arthur J. Gallagher Acquires North Star Insurance Services, LLC and North Star Marine Insurance Services, LLC – Arthur J. Gallagher announced the acquisition of Seattle-based North Star Insurance Services, LLC and Fairhaven, Mass.-based North Star Marine Insurance Services, LLC. Founded in 2001, North Star Insurance Services is a full-service marine insurance broker serving clients throughout the U.S. Their expertise spans nearly all facets of the marine industry, including hull, machinery, marine liabilities and cargo for commercial fishing, tugs and barges, shipyards and ocean-going cargo vessels. In 2014, North Star Marine Insurance Services was established in Fairhaven to address growing customer demand in that region. John Walsh, Ian Blackburn and their associates will continue operating from their current locations under the direction of Jim Buckley, head of Gallagher's Northwest region retail property/casualty brokerage operations.
BMS Iberia acquires Spanish broker – BMS Group (BMS), the independent specialist (re)insurance broker, announced that its Spanish subsidiary, BMS Mediación Iberia Correduría de Seguros y Reaseguros, S.L.U. (BMS Iberia), has acquired Montymarq Asociados Consultores y Corredores de Seguros, S.L. (Montymarq), the Spanish specialist insurance broker. Based in Malaga, Montymarq specializes in business, professional and affinity risks in Spain. BMS has acquired Montymarq in full. The staff of Montymarq will join the BMS Iberia operation upon completion of acquisition and Juan de Montes will become Non-Executive Chairman of BMS Iberia. BMS Iberia is a key operation for BMS's European business and it continues to expand its specialty lines within the region. Montymarq is the second entity acquired by BMS in Spain this year. Back in March 2020, BMS Iberia acquired Jurado Mata, the Granada-based Spanish specialist insurance broker.
CRC Group to Acquire Continental Underwriters – CRC Group, a nationwide wholesale distributor of specialty insurance products, announced that it has reached a definitive agreement to acquire the assets of Continental Underwriters, a leading provider of primary marine, excess marine liabilities, ocean cargo, and inland marine insurance. Continental is headquartered in Covington, LA with additional offices in New York, NY; Houston, TX; Chicago, IL; Knoxville, TN; and Seattle, WA. Fidelis Marine Underwriters and Fidelis Claims Services will also be included in the transaction. They provide underwriting, broker services, claims management and loss control assistance. The firms expect to close the transaction later this year, and once complete, Continental will be part of CRC Group's Programs Division. CRC Group and Continental Underwriters will work together to integrate operations after closing.
Hub International Acquires Quebec-based Seymour Alper Inc. – Hub International Limited (Hub), a leading global insurance brokerage, announced today that it has acquired the assets of United Shortline Insurance Services, Inc. (USIS). Located in Mount Royal, Quebec, Canada, Seymour Alper Inc. is an insurance and risk management firm providing innovative solutions and expertise in various industries, specializing in apparel/textiles, retail, real estate and manufacturing, which complements and strengthens Hub's existing Specialty practices capabilities.
Hyperion Insurance Group rebrands to Howden Group Holdings – Global insurer, Hyperion Insurance Group has announced that it has changed its name to Howden Group Holdings, effective immediately. The name change will flow through the other parts of the Group with Hyperion in the name, including Hyperion Foundation, the Group's charitable arm, which will be known as the Howden Group Foundation and Hyperion X, which will now trade as HX. The Group was founded in 1994 as Howden Pangborn. The Hyperion name came into existence after the launch of DUAL in 1998.
People
Insurance Woman of the Year – APIW, Inc. (The Association of Professional Insurance Women) announced that Lori Goltermann, Chief Executive Officer of Aon's U.S. Commercial Risk Solutions and Health Solutions businesses, has been selected as this year's recipient of the prestigious APIW Insurance Woman of the Year Award. A ceremony honoring Lori was held on November 18, 2020
Lori Goltermann
Guy Carp hires Aon exec for senior property cat role – Reinsurance broker Guy Carpenter has announced a key hire to its Property Catastrophe team, taking Paul Miller from rival Aon to lead property cat broking for UK, Global Specialties and key global clients. Paul was most recently Head of International Catastrophe Management at Aon's Reinsurance Solutions division. He will lead Guy Carpenter's Property Catastrophe value proposition for UK, Global Specialties and key global clients, as from September 2021

Guy Carp Appoints Head of GC Access International – Guy Carpenter & Company announced the appointment of Miles Shephard as Managing Director and Head of GC Access, International, effective October 2021. In this role, Miles will be responsible for overseeing all activities across the International division of GC Access, the Company's dedicated program business unit. He and the team will work with clients to provide a range of transaction services and program solutions, spanning carrier selection, (re)insurance placement, capital market access, contract expertise and servicing, as well as analytical and modeling capabilities. GC Access is focused exclusively on the development of fully optimized program solutions that connect MGAs and carriers, delivering a seamless approach to finding capacity for clients. The business unit represents a team of dedicated program brokers, contract specialists, modelers and actuaries, and provides fully integrated services across all aspects of the MGA space, from initial start-up support and contract development, through to partner vetting and the integration of relevant insurtech solutions. Miles is a highly experienced market practitioner, having worked in the specialty insurance and reinsurance markets for more than 35 years. Most recently, he was Executive Chairman, Global MGA & Portfolio Solutions, at Aon Reinsurance Solutions. During his career, he was also Head and Founder of the LNA Binding Authority and Programs Unit at Benfield.
Lockton Re appoints Steve Tritton as senior broker to its Marine & Energy division – Lockton Re has announced the appointment of Steve Tritton who is set to join the business in 2021 as a senior broker, based in the London office as part of its Marine and Energy division. Steve joins from Guy Carpenter, where he most recently served as managing director. Prior to that, he held senior positions at JLT Re, Guy Carpenter, Marsh, Sedgwick Reinsurance Brokers and EW Payne, starting his career as a marine broker at Alwen Hough Johnson.
Marsh Appoints Carolina Klint Risk Management Segment Leader for Continental Europe – Marsh announced the appointment of Carolina Klint as Risk Management Leader for Continental Europe. Based in Stockholm, Ms. Klint will report to Siegmund Fahrig, CEO of Marsh Continental Europe. In her role, she will be responsible for delivering Marsh's wide range of services and solutions to its largest national and multinational clients with operations in Continental Europe. Ms. Klint brings over 18 years of international and leadership experience to the role. She joined Marsh from AIG in 2017 as Chief Executive Officer of Marsh's North-West Europe region, comprising Belgium, Denmark, Finland, Luxembourg, Netherlands, Norway, and Sweden.
Carolina Klint
Ryan Specialty Group Announces Leadership Change of RSG Underwriting Managers – Ryan Specialty Group, LLC (RSG) is pleased to announce the appointments of Nick Cortezi as Chairman & CEO of RSG Underwriting Managers, LLC and Matt Nichols as President of RSG Underwriting Managers, LLC. Mike Rice, who currently leads RSG Underwriting Managers and recently announced his intent to retire at the end of the year, has been appointed as Senior Chairman of RSG Underwriting Managers, LLC through year-end. RSG Underwriting Managers, LLC is the managing underwriting division of Ryan Specialty Group and provides centralized governance, shared services, executive leadership and oversight to its specialty underwriting businesses. Both Nick Cortezi and Matt Nichols joined RSG with the merger of All Risks earlier this month. Nick and Matt bring a wealth of underwriting expertise to RSG Underwriting Managers, having built over 36 unique and innovative programs within All Risks, and are highly respected throughout the industry for their underwriting prowess and keen leadership skills. Upon the merger with RSG, All Risks was the fifth largest specialty intermediary in the US excess and surplus lines sector.
Trending