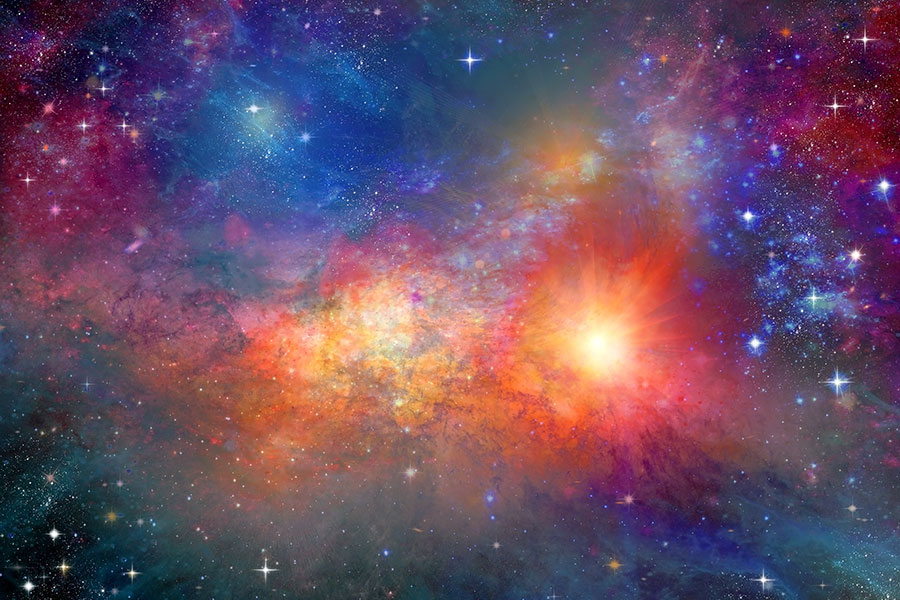 Volume 31, Number 2, February 2020
Companies
Chubb launches unique Non Damage Terrorism Solutions for businesses
Chubb has launched a unique insurance solution aimed at bridging gaps in traditional terrorism business interruption policies. Chubb's Non Damage Terrorism Solutions is a single policy offering non damage business interruption, plus employee and customer care assistance as a result of a terrorism loss. In addition, this policy also provides event cancellation coverage following an act or threat of terrorism and this aspect includes an extension for War. Conventional terrorism policies typically provide cover for physical damage only and resultant business interruption. Chubb's Non Damage Terrorism Solutions has been developed in response to client feedback and is designed to meet the needs of businesses which find their ability to trade impacted as a result of a terrorist incident, even though there is no physical damage. For example, if the immediate area around their premises is made inaccessible for security reasons. Chubb's Non Damage Terrorism Solutions is available to businesses of all sizes and in most locations around the world. The policy is particularly aimed at retailers, hotels, financial institutions, entertainment and events sector, transport and infrastructure.
Help shape the future of Lloyd's digital landscape (The survey will close at 11.59 GMT on Wednesday 5 February 2020)
Here at Lloyd's, it's important to us that we make your experience with our website, online tools and systems as good as it can be, whatever your role. But we can only do this with your help. We've created a short survey to understand what information on Lloyds.com is important to you and how you think the site can be improved. The survey consists of nine questions and it should take you no longer than five minutes to complete. Complete the survey now
Why are we doing this?
We're developing a new digital strategy to help deliver the plan we set out in the Future at Lloyd's blueprint to build the world's most advanced insurance marketplace – making products and services easier to access and ensuring we are connecting with our audiences in the most effective way. We want to make sure that the content available on Lloyds.com fits your requirements, and that the journey you go through to find the content you need makes sense. As part of this work, we're looking to understand how we can better connect to our vast range of stakeholders and ensure that our website can support the new tools and services that will form part of the Future at Lloyd's ecosystem.
People
The Hartford hires CPRI head for UK and Europe to lead new London unit
The Hartford has opened a new credit and political risk insurance (CPRI) unit in London, appointing James Wilsonto head up the business for the UK and Europe. Wilson moves from insurance company Chubb where he held a senior underwriter position.
(IRL: The Hartford ventured into the credit and political risk insurance market in December 2018, when it released two new products: a credit insurance policy designed for financial institutions engaged in trade and export finance, and a political risk insurance policy aimed at corporates and private equity firms with global operations.)
Hinshaw Adds Seasoned Insurance Partner Judy Selby in New York
Judy Selby has joined the U.S. law firm of Hinshaw & Culbertson LLP as a Partner in the global Insurance Services Practice Group in the New York office. Formerly a consultant, she is a seasoned advisor and litigator with a unique blend of experience with cyber and privacy risks and a wide range of complex insurance coverage issues. With more than 25 years of experience, Selby advises insurance companies on the increasingly complex issues arising out of claims related to cybersecurity and data privacy incidents. She provides guidance on coverage evaluation, policy negotiation, gap analysis, and policy drafting. She has handled a number of high profile, high stakes complex insurance coverage litigation matters, bringing cases to trial and achieving successful resolutions for clients. Selby also represents companies in international arbitration matters in the United Kingdom. An international speaker, she has written two eBooks on cyber insurance issues. Selby has significant and extensive experience representing companies in international arbitration matters in courts in London, a natural fit for Hinshaw's strategic alliance with London-based law firm Reynolds Porter Chamberlain LLP (RPC). The alliance, announced last February, created a cross-border legal platform for insurers and allows greater collaboration across various lines of business, including D&O, complex coverage, professional indemnity, cyber, medical and marine. Prior to joining Hinshaw, Selby practiced law at major firms including Duane Morris, Simpson Thacher & Bartlett, and Baker Hostetler. She received her J.D. from Brooklyn Law School and has completed advanced courses at Massachusetts Institute of Technology on issues related to big data, crisis management, cyber security and Internet of Things.
(IRL: Judy is a regular contributor to the IRL – Insurance Research Letter)
St. John's Appoints Elizabeth Ciabocchi Appointed Vice President of Online Learning Consortium
Elizabeth Ciabocchi, Ed.D., Vice Provost for Digital Learning and Executive Director of Online Learning and Services at St. John's University, was recently appointed Vice President of the Online Learning Consortium (OLC), a collaborative community of higher education leaders and innovators dedicated to advancing quality digital teaching and learning experiences.
Agent & Broker News
Arthur J. Gallagher & Co. Acquires Majority Interest in Caribbean Broker
Arthur J. Gallagher & Co. announced that it has acquired a 60 percent interest in Caribbean insurance broker Risk Management Services Limited (RMS). Formed in 1978 and located in Port of Spain, the capital of Trinidad and Tobago, RMS is one of that country's top three brokers. It offers property/casualty and employee benefits products and services to a wide range of private, public and multinational entities in the manufacturing, oil and energy, and service industries. Christian Low and his team will continue to operate from their current location under the direction of Matthew Pragnell, Group CEO of Gallagher in the Caribbean.
Gallagher increases interest to 100% in Capsicum Reinsurance Brokers LLP
AJG announced that on January 1, 2020, it increased its interest in Capsicum Reinsurance Brokers LLP ("Capsicum Re") from 33 percent to 100 percent. Founded in December 2013 by Grahame Chilton and Rupert Swallow through a strategic partnership with Gallagher, Capsicum Re has since grown to become the world's 5th largest reinsurance broker with offices in the UK, US, Bermuda and South America. Rupert Swallow will continue to lead Capsicum Re as CEO, reporting to Simon Matson, CEO of Gallagher's UK Broking & Underwriting division, while Grahame Chilton has re-joined Gallagher in a new leadership role within Gallagher's global property & casualty broking business.
Arthur J. Gallagher Acquires Hanover Excess & Surplus, Inc.
Arthur J. Gallagher & Co. announced the acquisition of Wilmington, N.C.-based Hanover Excess & Surplus, Inc. Established in 1970, Hanover Excess & Surplus is a regional managing general agency offering hard-to-place coastal commercial and personal property/casualty coverages, as well as professional liability coverages, to clients across North Carolina, South Carolina, Virginia and Georgia. Matt Letson and his associates will continue to operate from their Wilmington location under the direction of Joel Cavaness, head of Risk Placement Services, Inc. (RPS), Gallagher's U.S. wholesale brokerage operation.
Marsh Commercial to combine broker networks into single business
Marsh Commercial, a division of Marsh & McLennan Companies, has announced plans to merge its three broker networks into a single proposition, called Marsh Networks. The new entity will be comprised of Marsh ProBroker, Bluefin Network, and Purple Partnership. Once combined, members of all three networks will have deeper and wider access to expertise, services, and facilities.
The new business will be led by David Hopwood, who currently overseas the combined networks offering in Marsh Commercial.
Marsh McLennan Cos
Subpar Organic Growth Going Into 2020
While results were generally in line, organic growth was weak given a strengthening environment. Organic appears unlikely to meaningfully accelerate over 4 percent, margin will continue to be pressured by JLT, and free cash available for repurchases/deals will be limited given a focus on deleveraging. As a result, we estimate 2020 operating EPS growth of 10 percent. Although the company increased potential costs savings, 2020 pretax margins will likely remain below pre-JLT levels. While the stock remains a solid holding over the long term, we favor brokers that have a better chance of achieving low- to mid-teens EPS growth over the next couple of years. Our rating is Market Perform. (Source: William Blair & Co)
unisonSteadfast launches China Liaison Office in Shanghai
unisonSteadfast announced the launch of its China Liaison Office in Shanghai as well as the appointment of Weiying Yang who becomes China Liaison Officer and official representative of unisonSteadfast in China. Weiying Yang, originally from Shanghai (China) with bi-cultural education and a bachelor's degree in Economics and China Studies from Westfalische Wilhelms-Universitat Munster, has lived in Germany for more than 20 years and has been working in the insurance industry for more than 7 years. She began her insurance career as a client consultant as part of the China team at one of the largest insurance broking companies in Hamburg and was responsible for cross-divisional consulting and service of Chinese corporate and private clients in all lines of business. To focus on international commercial insurance business, she joined unisonSteadfast AG as an Account Manager in 2016.
In 2018, Weiying moved to China to gain work experience with an international insurance group. Besides being the contact person for compliance issues, she was also responsible for high-end clients and their group medical insurance needs. In her new role as the unisonSteadfast China Liaison Officer, Weiying Yang assumes responsibility for unisonSteadfast's China business and has a liaison function, in view of the local partnerships in China, including in-house brokers of large Chinese corporations. Based at the premises of our member NAVIGATOR International in Shanghai, she is able to support unisonSteadfast regarding any China-specific insurance topic. Furthermore, she serves as the first contact person for new clients as well as the main contact for unisonSteadfast members, business partners and insurance carriers in China.
People
Willis Re appoints Cameron Green as head of International Casualty Reinsurance practice and John Philipsz as CEO of Willis Re Australia
Willis Re announced the appointment of Cameron Green as head of its International Casualty Reinsurance practice as well as Chair of Willis Re Australia. In this new role as the leader of the Casualty practice, Cameron will be responsible for the segment's growth and development across Willis Re's International business. He will also work on specific projects within the Asia Pacific region. John Philipsz, who was the deputy CEO of Willis Re Australia, has been appointed as the Chief Executive. Both appointments are effective as of 1 January 2020. Cameron and John will continue to be based in Sydney.
Trending