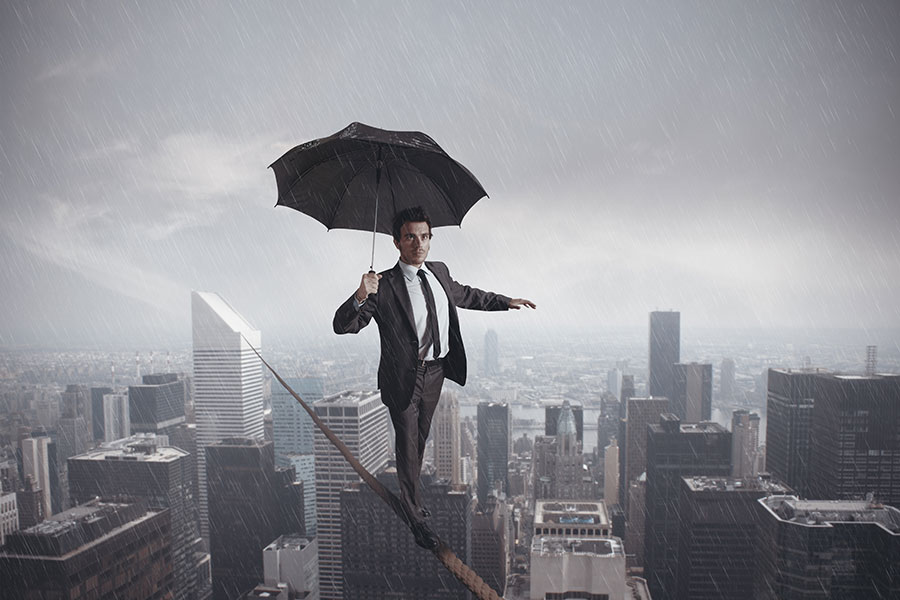 Global Marine – Coronavirus poses major challenges for seafarers
The imposition by authorities of travel restrictions and lockdown of cities, provinces and countries across the world is creating significant problems for crew members on cargo vessels globally, reports Intercargo. The association reminded societies and nations that, without merchant ships and seafarers, cargoes could not be transported between continents. "Dry bulk carriers remain the workhorses of international shipping, which transports approximately 90 percent of world trade, serving essential needs such as food and energy: main and minor dry bulks include cereals, grains, agricultural and forest products, as well as iron and other mineral ores, coal and fertilisers, and several other basic goods serving infrastructure for the well-being of populations", Intercargo said.
China – Non-life business of major A-share listed insurers hit harder by coronavirus
The aggregate premium income of China's five major A-share listed insurance companies stood at CNY672bn ($95bn) for the first two months of this year, a year-on-year increase of 4.33 percent. This represented a slowdown from the 7.13 percent growth in January this year, showing the extent of the impact of COVID-19 on the performance of the insurance sector.
India – Indian brokers association asks for lightening of regulations during epidemic
Indian businesses are at risk of having their insurance policies lapse during the government-mandated lockdown, which has forced many businesses to close. According to the Times of India, the Insurance Brokers Association of India (IBAI) has approached the Insurance Regulatory and Development Authority of India (IRDAI), to request the extension of existing policies for a minimum of 60 days by paying pro-rated premiums at the current terms and rates. The association also requested for IRDAI to relax the rule that requires insurers to have received the premium before providing cover temporarily. In order to avoid a gap in coverage, companies must pay premiums before the current policy expires.
New Zealand – ICNZ confirms insurers to help customers during New Zealand's Alert Level 4 period
The Insurance Council of New Zealand (ICNZ) has welcomed the confirmation from the New Zealand Government that insurance is one of the identified essential services to New Zealanders during the Covid-19 Alert Level 4 period - in place from 11:59 25 March 2020. More information on essential services can be found at covid-19.govt.nz ( https://covid19.govt.nz/government-actions/covid-19-alert-level/essential-businesses/), and the list of insurers and essential supply chain functions can be found on the Reserve Bank of New Zealand website ( https://www.rbnz.govt.nz/news/2020/03/covid19-level-4-essential-services-financial-sector).
Nigeria – Port congestion worsens
There were indications that vessel congestion at Lagos ports would worsen as a result of the Nigeria Customs Service (NCS) banning the use of barges to convey containers in and out of the ports.
Barges had been introduced by the Nigerian Ports Authority (NPA) to reduce congestion at the ports, and this appeared to have had some impact. Waiting periods in Lagos anchorage can now exceed one month. The NCS has said that it was in receipt of intelligence that the use of barges to evacuate containers in and out of our ports was being abused, with containers being diverted to illegal warehouses.
Poland – PZU will hand over 200 cars to medical services to help fight against coronavirus
PZU will hand over two hundred cars to medical services that deal with patients suspected of coronavirus infection. Fast and efficient transport is needed, among others to carry test samples from people in home quarantine. This is another PZU initiative in the fight against coronavirus. In connection with the epidemic, PZU allocated over six million zlotys (~EUR 1.4 million) for the purchase of medical equipment, personal protective equipment and sanitary materials for hospitals.
Singapore – General insurance market sees underwriting loss in 2019
The general insurance market in Singapore recorded an underwriting loss of S$28m ($19.4m) last year, compared to an underwriting profit of S$36m in 2018, according to the General Insurance Association of Singapore (GIA). The main reason for the underwriting loss was a 12.2 percent rise in total claims to $159m
Trending