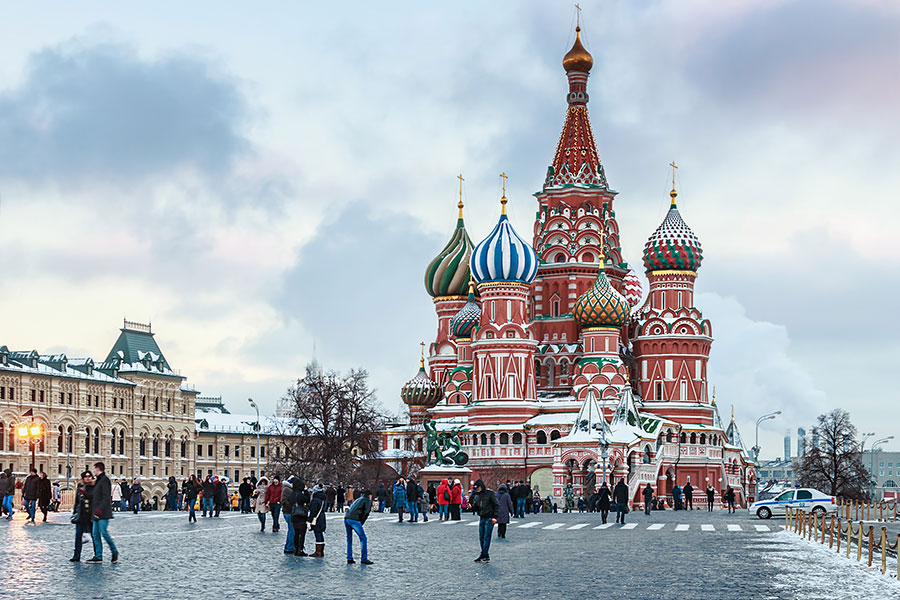 Hong Kong – Insurance Authority remains closed
In view of the latest development related to the novel coronavirus, the Insurance Authority (IA) advised that its office would remain closed to the general public to reduce the risk of virus spreading until further notice.
India / Russia – GIC Re expands to Russia
Moscow based GIC Perestrakhovanie, a fully owned subsidiary of General Insurance Corporation of India (GIC Re), has received a reinsurance licence from the Central Bank of Russia (CBR). With this, the reinsurer would soon begin operations in the country. CBR has approved the licence, allowing commencement of all activities on a full scale. GIC Re is the first reinsurer in more than a decade to be granted this licence. The company said this Russian subsidiary plans to commence operations soon.
Mr. Sanjay Mokashi, CEO of GIC Perestrakhovanie, said, "The market offers encouraging long-term growth for the reinsurance business as it is characterized by low rate of insurance penetration. The overall level of insurance penetration in Russia's GDP is very low." GIC Re, he added, also plans to service the former Soviet Union and Commonwealth of Independent States countries from the Moscow office. Apart from Russia, the India's state-owned reinsurer is also planning to expand to the Latin American market. In Brazil, GIC Re has been registered as an 'Eventual Reinsurer' since January 2009 and is now working to acquire the status of an 'Admitted Reinsurer' in that market. GIC Re has made inroads in all member nations of BRICS (Brazil, Russia, India, China and South Africa) with the exception of China. GIC Re currently also has branch offices in Dubai, Malaysia, and London. (Asia Insurance Review)
Jamaica – Property owners urged to brace for insurance rate increase
Property owners are being told to brace for an increase in insurance rates of 10 to 15 percent this year.
Orville Johnson, Executive Director of the Insurance Association of Jamaica (IAJ), has said this is due to increasingly destructive Atlantic hurricane seasons in recent years. Johnson said factors such as the type of construction and property location will determine the level of rate increase. He also said property owners can take advantage of increased competition in the market to ascertain their new premiums.
Kenya – Kenyan Startup Sells Insurance Starting at $1 a Month
Turaco, backed by Denver-based GAN Ventures LLC and the venture fund of Mercy Corps, is entering a shrinking industry in East Africa's biggest economy with basic insurance products to help cover everything from medical costs to accidents and life. With a population of 47.6 million people, Kenya's total insurance coverage was 7.2 percent in 2018 compared with a record of 9.1% in 2014, according to the nation's Insurance Regulatory Authority. The fintech firm is using partnerships with other consumer-services businesses to reach a larger pool of potential customers, Pantone said. It uses technology to distribute its products and verify claims, which helps lift profit margins. Turaco has 40,000 customers and growing and the rate of 20 percent every month. (Bloomberg)
United Kingdom – Allianz scrap sponsorship with Saracens*
The German insurance group have been Saracens' biggest sponsor for eight years now – investing just over £2m-a-year. Their current deal was due to end in 2021 but they announced that they will be cancelling their contract a year ahead of schedule. Allianz's fondness for investing in sport is reflected in the fact they have branding at major sports grounds around the world, including Turin (Juventus), Munich (Bayern), Nice, Vienna, Minnesota and São Paulo. Their decision was based on the scandal that has engulfed the English and European champions who have persistently breached the Premiership's stringent salary cap rules. IRL: * Saracens is a London-based Rugby Club
Trending