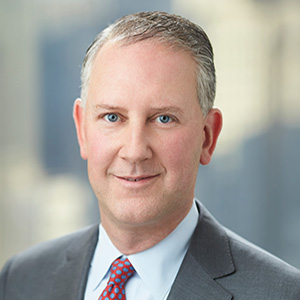 Volume 31, Number 1, January 2020
Companies
Allianz becomes the second largest general insurer in UK after the completion of most recent deals
Allianz Holdings plc has completed the planned acquisition of the remaining 51 percent of the LV General Insurance Group (LV GIG) from Liverpool Victoria Friendly Society (LVFS). The total consideration by Allianz for 100 percent of LV GIG will be up to GBP 1.078 billion. At the same time, the German holding has completed the acquisition of 100 percent of the General Insurance division of Legal & General (L&G GI) for GBP 242 million. This business is being combined with LV GIG, although the Legal & General brand will continue to be used in the UK general insurance market for up to three years. Thus, the completion of these deals positions Allianz Holdings plc as the number 2 general insurer in the UK, based on full year 2018 figures. The combined business had a gross written premium income of over GBP 4 billion and a market share of 9 percent.
Allstate to open 750 jobs in Illinois
Allstate has announced that it is planning to boost its sales force in Illinois by opening up more than 750 job opportunities in the state. Of the 750 job openings Allstate is offering in Illinois, the company is seeking about 250 individuals in the Chicago area, 250 in the northern and western suburbs, and another 200 in the southern region. The addition of the new agency locations will have a compounding effect on each city's job market, the insurer said, since each new agency opens with several employees. To help boost the recruitment process for new agency owners, Allstate is offering a $15,000 award to any member of the general public who refers an eligible candidate.
People
Peter S. Zaffino Appointed President of AIG
Zaffino to Continue as Global Chief Operating Officer of AIG and Chief Executive Officer of General Insurance
At the end of 2019, American International Group announced that Peter Zaffino has been named President of AIG, effective January 1, 2020. At the same time he will continue to serve as Global Chief Operating Officer of AIG and Chief Executive Officer of General Insurance. Peter joined AIG as Executive Vice President - Global Chief Operating Officer in July 2017 and assumed the additional role of Chief Executive Officer of AIG's General Insurance business in November 2017. He joined AIG from Marsh & McLennan Companies, Inc. (MMC) where he was serving as Chief Executive Officer of Marsh LLC from 2011 to 2017 and as Chairman of the Risk and Insurance Services segment of MMC from 2015 to 2017.
Mike Karmilowicz appointed as Executive Vice President of Everest Insurance
Everest Insurance, the diversified specialty insurance division of Everest Re Group, has appointed Mike Karmilowicz to Executive Vice President of Everest Insurance and President of Everest Insurance North America P&C. In this role Karmilowicz will be responsible for all P&C underwriting units and direct brokerage business for the Everest Insurance North American platform. Karmilowicz joined Everest Insurance in July, 2015 and most recently served as Senior Vice President of Everest Insurance and President of Everest Specialty Underwriters (ESU), which comprises the Executive Solutions Group (Financial Institutions, Public & Private D&O, & Cyber), Professional Liability, Alternative Solutions (Transactional Liability & Private Equity), Political Risk & Trade Credit, and Surety segments.
Lee Stevenson Joins LineSlip Solutions as President
LineSlip Solutions, the SaaS company at the heart of the commercial insurance industry's digital transformation, announced that Lee T. Stevenson has joined the company as President. In his new role, Lee will drive sales and support the company's rapid and continued growth. Stevenson joins the company after spending 25 years at Marsh, most recently as a Managing Director and Operations & Technology Leader for the US and Canada. He will be based in Chicago, where LineSlip, founded in 2016, plans to build out its presence, he said.
Sompo hires executive vice president
Sampo also announced that Ray Santiago has been named Executive Vice President and leader of the company's U.S. Commercial Management Liability (CML) and Financial Institutions (FI) teams. Mr. Santiago will report to Chris Sparro, CEO of U.S. Insurance, Sompo International and be based in New York. Ray joins Sompo International with over 30 years of experience in the insurance industry. He will have management oversight for Sompo International's U.S. CML and FI teams which will continue to be led by Joe Spallone, Senior Vice President, CML and Dennis Krause, Senior Vice President, FI, respectively. Most recently, Ray was Senior Vice President of Underwriting for XL Catlin's Professional Liability team and prior to that he served as Regional Executive for AIG's New York and Mid-Atlantic regions and the Financial Institutions Industry Leader for Willis.
Sompo Names New Chief Underwriting Officer, Executive Vice President, Global Risk Solutions
Bermuda-based Sampo International Holdings announced that David Carter has been appointed Chief Underwriting Officer and Executive Vice President of the Sompo Global Risk Solutions (GRS) strategic business unit, reporting to Michael Chang. David brings with him over 30 years of experience in the industry (began at Aetna; then 17 years at Travelers; then 7 years at The Hartford; and most recently Chief Insurance Officer of an Insuretech start-up (DriveOn which was either acquired or folded).
QBE North America Names Industry Veteran Tom Fitzgerald as President, Specialty & Commercial
Integrated Specialist Insurer, QBE North America announced the appointment of Tom Fitzgerald as President, Specialty & Commercial. Tom most recently served as Chief Executive Officer of Aon Risk Solutions' global broking operations. As a member of the Executive Leadership Team, Fitzgerald will report to Todd Jones, QBE North America Chief Executive Officer. One of the largest businesses within QBE North America, the Specialty & Commercial division consists of a diverse portfolio of commercial property and casualty and specialty products and services focused on meeting customer needs across a broad array of segments and risk categories. He will assume his new role in February.
Zurich Insurance names PGA TOUR golfers to the 2020 Zurich Golf Ambassador Program roster
PGA TOUR Rookie Collin Morikawa joins Justin Rose and Billy Horschel to serve as brand ambassadors for Zurich Insurance
Zurich Insurance, title sponsor of the PGA TOUR's Zurich Classic of New Orleans, has named Collin Morikawa the newest member of the Zurich Golf Ambassador Program. Morikawa, one of the TOUR's "young players to watch" joins PGA TOUR golf veterans Billy Horschel and Justin Rose as ambassadors for Zurich, one of the largest providers of insurance solutions and services to businesses and individuals. All three golfers will wear the Zurich logo on their left sleeves. Morikawa already has one PGA TOUR title under his belt, securing his first victory in just his sixth start as a professional. Following his T-2 at the 3M Open and T-4 at the John Deere Classic, Morikawa won the Barracuda Championship. In just eight starts, Morikawa advanced to the BMW Championship during the FedExCup playoffs, doing so in fewer events than any other player. Born and raised in La Cañada Flintridge, California, Morikawa graduated from the University of California, Berkeley, with a degree in Business Administration. The former World Amateur Golf Ranking Number 1 was also a member of the victorious 2017 USA Walker Cup team and the first Cal men's golfer to earn four All-American honors. Horschel has been a member of the Zurich Golf Ambassador family since 2013. Horschel is a two-time champion of the Zurich Classic, winning one as an individual in 2013 and as part of a team in 2018. Rose has been a member of the Zurich Golf Ambassador family since 2010. He's a 10-time PGA TOUR winner and won the gold medal at the 2016 Rio Olympic Games for Great Britain.
Agent & Broker News
Arthur J. Gallagher & Co. Acquires Minority Stake In SP&G Insurance Brokers Sdn Bhd
SP&G is a multi-discipline commercial insurance broker specializing in coverages for the aviation market, as well as offering clients additional expertise and insurance solutions for property & casualty, marine, engineering and other risks. Founded in 1974, SP&G was purchased in its entirety by its current CEO, Dato' Zakaria Meranun, in early 2014. Based in Kuala Lumpur with an office in Johor Bahru, SP&G today is one of the leading insurance brokers in Malaysia, with revenues exceeding $6 million (US) in 2018.
People
Aon names Alejandro Galizia CEO for Latin America
Aon has appointed Alejandro Galizia as CEO for Commercial Risk, Health, Retirement and Data & Analytics for Latin America. Galizia most recently served as Aon's CEO for Reinsurance Solutions in Latin America, a role he has held since 2014. He began his career underwriting and developing corporate clients in Argentina. In 1994 he joined Reinsur (Reinsurance Broker representative of Bain Hogg), which was acquired by Aon in 1998. He was appointed CEO of Aon Re Argentina in 2000, then served as Deputy Chairman of Aon Re Latin America, helping to develop insurance and reinsurance solutions for major corporate clients in the region. Alejandro assumes the CEO role following the retirement of Fernando Pereira on January 1, 2020. PEREIRA served as CEO for Latin America since 2012 and has been with Aon for over 20 years. At the same time, Pablo Munoz has been appointed CEO of Latin America for Aon's Reinsurance Solutions business. He assumes the Reinsurance leadership role previously held by Alejandro Galizia.
Guy Carpenter announces CEO of Pacific Region
Guy Carpenter & Company announced the appointment of Jeff Saper as CEO of the Pacific region, with immediate effect. In his new role, Mr. Saper will be responsible for overseeing the company's Treaty and Facultative activities in the Pacific region and will focus on further developing its growth strategy and strengthening its capabilities. Based in Sydney, Mr. Saper will report to Tony Gallagher, Asia Pacific CEO. Mr. Saper brings over 30 years of reinsurance market experience to the role. He re-joined Guy Carpenter in 2014 as Head of Casualty Facultative for Asia Pacific and Head of Facultative for Australia and will maintain these responsibilities in his new role.
Guy Carp appoints Benelux
Guy Carpenter announced the appointment of Patrick Schepens as CEO of the Benelux region, effective April 2020. Mr. Schepens will be responsible for all of Guy Carpenter's activities in the Benelux region and will be based in Brussels. In addition, he will become part of the company's European Management team. Patrick will report to Massimo Reina, CEO of Continental Europe and MENA. Mr. Schepens brings over 20 years of insurance and reinsurance market experience to the role working extensively across the Benelux region and the P&C sector. Most recently, he was Head of MidCorp P&C Business and Life & non-Life Reinsurance for Benelux at Allianz Benelux. During his career at the company he has held numerous senior roles all within the region, including Head of Ops Underwriting P&C and Manager, Network / Fraud / Legal Protection.
Guy Carpenter poaches two senior executives from Aon
Guy Carpenter has appointed Robert Johnston as chairman of Guy Carpenter's Bermuda operations, and Peter Komposch as head of casualty and specialty, Bermuda, with immediate effect.
Sarah Stephens Promoted to Head of Cyber, International
Marsh announced the appointment of Sarah Stephens as Head of Cyber, International, within Marsh JLT Specialty, effective immediately. Ms. Stephens will continue to be based in London and will report to Flavio Piccolomini, President of Marsh's International division and Paul Denny, CEO, UK FINPRO Practice, Marsh JLT Specialty. In this newly-created role, Ms. Stephens will be responsible for the strategic development and delivery of Marsh JLT Specialty's cyber insurance and placement capabilities across the business's International division, which includes all geographies outside North America. She will also work closely with Marsh's regional cyber risk experts to develop integrated risk and advisory services.
Trending