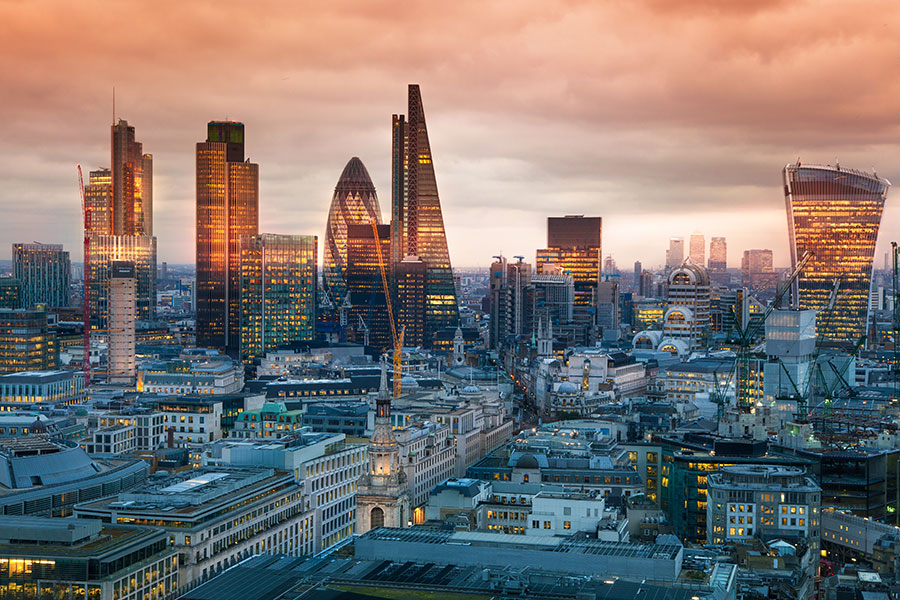 Volume 31, Number 6, June 2020
Companies
SEC fines insurer Argo for failing to disclose $5.3M in perks paid to former-CEO Watson
Securities regulators levied a $900,000 fine against specialty insurer Argo Group International Holdings for failing to disclose about $5.3 million in perks awarded to former CEO and President Mark E. Watson III.
Berkshire Hathaway dumps its' remaining stake in Travelers
Warren Buffett's Berkshire Hathaway sold its remaining stake in The Travelers Companies (Travelers), a financial filing released by the Security and Exchange Commission (SEC) on May 15 revealed. The investments were worth about $43 million on December 31.
Brit & Google Cloud launch first algorithmically driven Lloyd's Syndicate, Ki
Specialty insurer and reinsurer Brit has collaborated with Google Cloud to launch Ki, a fully digital and algorithmically-driven Lloyd's of London syndicate designed to redefine the commercial insurance market as a 'follow-only' syndicate. The new standalone business is expected to launch in 2021, and the pair state that its creation marks a step change for an industry yet to face the disruption seen across other financial services and industries. Ki, the Lloyd's market's first fully digital and algorithmically-driven syndicate, will be accessible anywhere, anytime, and aims to dramatically reduce the amount of time and effort it takes for brokers to place their follow capacity. It's expected that this will help to drive greater efficiency, responsiveness and competitiveness.
Cayman Captive Forum Cancelled
Insurance Managers Association of Cayman made the difficult decision not to hold the Forum for 2020. IMAC is working to provide content to IMAC members and others in the form of webinars or virtual events later this year. IMAC asks speakers to continue sending presentations these in if you are willing to deliver these as webinars or virtual events - which provide greater opportunity for Q&A. Visit IMAC's Call for Speakers web-page at: www.caymanintinsurance.ky/speakers and read the important information carefully, which includes feedback from our Forum 2019 on topics of interest and the web-link where you will submit all your speaker proposals. Presentation panels should be comprised of 2 or 3 speakers and include at least one Cayman captive owner/risk manager. Upon acceptance IMAC will forward a copy of the speaker guidelines which will include important information and the date they need to receive your final presentation. The final speaker selection and agenda is expected to be available in September 2020. If you have any questions or suggestions, please email William Forsythe, General Manager, IMAC Insurance Managers Association of Cayman @ william.forsythe@caymancaptive.ky
Hippo Acquires Spinnaker Insurance Company
Licensed Insurance Carrier Will Become Part of Hippo's Family of Companies. Hippo, the high-growth company that's transforming home insurance and ownership, announced that it has entered into a definitive agreement, pending regulatory approval, to acquire Spinnaker Insurance Company, a national property and casualty insurer licensed in 50 states and rated A- (Excellent) by A.M. Best Company. As part of the acquisition, Spinnaker will join Hippo's family of companies. Hippo Insurance will continue to operate as a managing general agent with a portion of its premiums to be underwritten by its affiliate Spinnaker and the balance underwritten by other carrier partners. Spinnaker will operate independently under the Hippo umbrella and maintain its position as a best-in-class program and fronting company. Spinnaker will continue to service a diverse portfolio of top-quality program administrators and drive the growth of its value-added program platform.
Ironshore Environmental Offers New Contractors' COVID-19 Remediation Endorsement
Ironshore Environmental is now offering a COVID-19 endorsement that can be added to its Contractors' Environmental Legal Liability (CELL) policy for certain contractor classes, effective immediately. Ironshore's CELL coverage responds to third-party bodily injury, property damage and remediation of environmental damages resulting from pollution incidents caused by the contractor's work at a job site. Ironshore's new COVID-19 coverage is specifically designed for experienced environmental and disinfection contractors. The COVID-19 remediation endorsement is being offered on a claims-made, practice or project-specific basis with available limits of up to $5 million. COVID-19 remediation coverage is available with a minimum premium of $25,000 with a minimum deductible of $50,000.
Skuld agrees sale of Lloyd's Syndicate 1897 to RiverStone –
Norwegian marine insurer Skuld has reached an agreement with legacy provider RiverStone for the sale of Skuld Lloyd's Syndicate 1897, which was placed into run-off in July 2019. The transaction is subject to regulatory approval. Read more
People
Kang Joins Allianz From Willis Towers Watson to Head Cyber in North America
Allianz Global Corporate & Specialty (AGCS) announced that Thomas Kang is joining the insurer as head of Cyber in North America. Kang, an attorney, joins AGCS from Willis Towers Watson, where he served as Global Cyber Product leader since 2018. During this time, he formulated cyber product strategy across both traditional and specialty lines of business. Earlier in his career, Kang was with The Hartford, as led and product manager for Cyber, Tech and Professional Liability insurance. He also spent three years at ACE Group in senior cyber service and claims functions. Based in New York, he will report to Paul Schiavone, North America regional head of Financial Lines, North America and regional head of Corporate Long Tail Lines and ART.
Chubb Appoints Chief Underwriting Officer of its North America Middle Market and Small Business Insurance Divisions
Chubb has appointed Michelle McLaughlin Chief Underwriting Officer of its North America retail commercial property and casualty insurance division that serves middle market and small businesses through 48 offices in the United States and Canada. In this capacity, Ms. McLaughlin will guide the business lines' underwriting strategies and authority, as well as general underwriting management. Prior this appointment, Ms. McLaughlin served as Executive Vice President and Property and Marine Manager, Commercial Insurance, Chubb North America. She began her career at Chubb in 1992 as an intern in the company's Internal Audit department, and during the course of her career has held a number of underwriting leadership roles with increasing responsibilities. She pursued a career in underwriting within Chubb's Financial Institutions Group in 1997, and in 2006, she joined Chubb's Property team where she furthered her technical knowledge and underwriting capabilities.
Lloyd's appoints new President in Canada
Lloyd's announced the appointment of Marc Lipman as President, Lloyd's Canada, and Attorney-in-Fact (AIF) for Lloyd's Underwriters. Marc Lipman assumes the role of AIF from Lisa Duval, who stepped in last year on an interim basis and now returns to Lloyd's International Regulatory Affairs in London. Marc joins Lloyd's from AIG Insurance Company of Canada, where he held a series of senior leadership roles. Most recently he was Chief Operating Officer and acted as AIG Canada's innovation officer, with responsibility for leading the company's transformation efforts. He also previously served as Vice President, General Counsel & Secretary and as AIG's Chief Legal & Regulatory Officer, working across their property, casualty, reinsurance, life, and mortgage insurance entities. In his new role, Marc will report to Hank Watkins, Regional Director & President of Lloyd's, Americas. In addition to representing Lloyd's before provincial and regulatory bodies, he will work closely with Lloyd's distribution partners in Canada and London to facilitate the development of innovative risk transfer solutions by Lloyd's underwriters in our third largest market globally.
QBE North America names Woosley SVP Broker Management & Sales
QBE North America has appointed Thaddeus Woosley as senior vice president, Broker Management & Sales Operations. He is based in Chicago. Woosley most recently served as vice president, strategic advisor, Specialty & Commercial, at QBE North America. He has 15 years of insurance industry experience and joined QBE in February from Aon. Most recently at Aon, he served as vice president – Global Broking, Commercial Risk Solutions. QBE North America is part of QBE Insurance Group Limited, which is headquartered in Sydney, Australia.
Agent & Broker News
Aon to lead restart effort in Chicago
Going back to work won't be business as usual. A group of Chicago companies is creating a playbook to restart Chicago's economy. Aon is leading a coalition of major Chicago corporations to draw up safe standards for restarting the economy from the coronavirus pandemic, creating a model that the consulting and risk management giant plans to expand to cities throughout the world. Read more
Arthur J. Gallagher & Co. Acquires CRES Insurance Services,
Arthur J. Gallagher & Co. announced the acquisition of Las Vegas, Nevada-based CRES Insurance Services, LLC. Founded in 1996, CRES designs, markets and services comprehensive errors & omissions insurance and risk management services to real estate firms and professionals across the United States, particularly in the Southwest. The CRES team will continue to operate from their current locations in Las Vegas and San Diego under the direction of Kevin Garvin, head of Gallagher's North American Affinity operations.
Higginbotham Grows San Antonio Practice with Amerman Insurance Services Merge
Higginbotham and Amerman Insurance Services, an independent broker in San Antonio, Texas, have merged operations. The union adds eight commercial and personal property/casualty insurance and employee benefit professionals to Higginbotham's existing local practice for a combined 38-person group. Higginbotham's San Antonio office will partner with Amerman Insurance to bring its single source solution for insurance and financial services to area businesses. The partnership is part of Higginbotham's growth strategy that sees it merging with other independent brokers that expand its capability to support a mounting number of clients seeking all-inclusive services.
Marsh unit buys decision workflow governance and automation software provider
Marsh & McLennan Companies, Inc.'s Oliver Wyman recently acquired a minority stake in Corridor Platforms, which is a leading decision workflow governance and automation software provider. In July 2019, Oliver Wyman entered into a strategic partnership with Corridor Platforms to offer banks and non-bank financial institutions solutions and help update and digitize credit extension, transactions and end-to-end risk management. This tie-up allowed Corridor Platforms' unique, modular and cloud-based risk management platform that assists in credit modeling, loan valuation and real-time policy execution to combine with Oliver Wyman's competence in risk management, such as next-generation risk analytics, model development and data or process management. Oliver Wyman utilized Corridor Platforms' solution to enable timely end-to-end credit decision making while enhancing governance. With Corridor Platforms, the process of big data and analytics can be condensed to a few weeks from months. This strategic initiative is the right move during these challenging times as demand for fast credit models and decisioning is at its peak. Notably, Corridor Platforms will be able to gain traction from Oliver Wyman's experience in the forefront of risk management and advanced analytics. The deal was struck at a time when the market is quite volatile with insurers facing high claims and new threats in the wake of the coronavirus outbreak.
Munich based Marx Re-Insurance Brokers is acquired by PIB Group
PIB Group Limited (PIB) has acquired Marx Re-Insurance Brokers, based in Munich, Germany. The move reflects PIB's ongoing ambition of international expansion and widens the Group's proposition into providing reinsurance solutions. Founded in 2009, Marx Re is a reinsurance and insurance broking company with a global network of clients. It has a major focus on asset-based business, primarily in property and construction, power generation and renewable energy sourced from Europe and Latin America. Led by Oliver Marx, the business prides itself on the close relationships that they provide to risk buyers and risk sellers, and the ability to offer buyers customized service and a global trading re-insurance and insurance market in which to find cover. The five-strong team has over 50 years of combined experience between them and will remain within the business following completion of the deal. Earlier this year, PIB also announced the acquisition of the employee benefits division of Sanlam Wealth Planning UK, and more recently BK Insurance Brokers and RA Insurance Brokers. In total, the Group has made 29 acquisitions since December 2015 with support by an investment from the Carlyle Group, one of the world's largest and most diversified global investment firms, with $217 billion of assets under management across four core business segments and 392 investment vehicles.
Nexus broking division acquires trade credit business from Howden UK
Insurance intermediary holding company, Nexus Group announced its independent broking arm Xenia Broking Group acquired the trade credit business of Howden UK. Xenia will integrate Howden's trade credit business with its regulated entity Credit Risk Solutions Limited.
Willis Towers Watson to sell Max Matthiessen
Willis Towers Watson is selling its Swedish insurer Max Matthiessen to private equity firm Nordic Capital, in a bid to scale up the company's operations, product innovation and accelerate its organic as well as acquisitive growth. The Swedish firm is said to be among the top financial advisors within pensions, insurance, and investment in the Nordic region. Established in 1889, Max Matthiessen has been engaged in offering occupational pensions, asset management, and non-life insurance products. The company has 440 full-time employees. Max Matthiessen has nearly 30 locations across Sweden and reportedly has around 13,000 corporate clients. Last year, the company had revenues of SEK1.55 billion (€148m). In 2014, Willis acquired a stake of about 75 percent in Max Matthiessen for $205 million.
People
Aon appoints new data & analytic services leader
Aon has promoted Steve Petrevski as senior vice president and general manager of data & analytic services.
Howden entices two from Aon
The CEO of Aon EMEA Specialty Luigi Sturani and Chief Commercial Officer, Aon EMEA Specialty Enrico Nanni have resigned from the global broker and will join Howden Broking Group
Woodruff Sawyer announces leadership changes
Woodruff Sawyer announced Andy Barrengos, Woodruff Sawyer's CEO since 2016, has been appointed to the role of CEO and Chairman by Woodruff Sawyer's Board of Directors. Stan Loar is to be honored with the title of Chairman Emeritus. In addition, Woodruff Sawyer's Board has introduced the new position of Presiding Director which will rotate annually among Board Committee Chairs; Chuck Shoemaker, Woodruff Sawyer's Senior Vice President and Audit Chair, will take on this position effective immediately. If you would like to read more click HERE
Trending