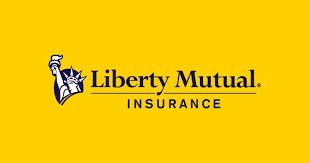 Liberty Mutual Insurance today announced the formation of a Global Risk Solutions (GRS) Global Cyber Office and the appointment of respected experts to key leadership roles.
The office builds and scales Liberty Mutual's cyber capabilities around the world, bringing a multidisciplinary approach to a complex risk that spans geographies and industries.
GRS Insurance Solutions President Liz Geary leads the office pending the appointment of a global head of cyber, who will report to her.
"Cyber is among the most complex risks facing companies," said Geary. "And it is that very complexity that lets us add true value to risk managers and brokers. Our newly created office and leaders align and elevate our expertise in cyber underwriting, product, claims, and risk prevention and mitigation to provide a global platform helping companies better address this critical risk."
Appointments to Liberty Mutual's new Global Cyber Office leadership team include:
Dan Frusciano, North America head of cyber underwriting, who is responsible for overseeing cyber underwriting strategy for US, Canada, and Bermuda.

Matthew Hogg, global cyber product leader, who is responsible for driving and enabling cyber product development, standards, training, pricing and profitability.

Derrick H. Lewis, global head of cyber advisory services, who is responsible for developing and leading the capabilities, frameworks, and tools for enhanced risk identification and selection, response, and consulting services for our underwriters, claim professionals, and insureds.
Ivonne Staisch, Liberty Mutual Reinsurance head of cyber underwriting, is responsible for overseeing cyber underwriting strategy for Liberty's global reinsurance business
The launch of the Global Cyber Office and the appointments of key leaders are the latest investment within the GRS Office of Underwriting, which was formed in 2022 to drive results through underwriting excellence, consistent global product strategies and a common view of risk. Since joining the Office of Underwriting in 2022, Geary has focused on building her Insurance Solutions leadership team, charged with providing global support to new and rapidly evolving risks in the market.
About Liberty Mutual Insurance
At Liberty Mutual, we believe progress happens when people feel secure. By providing protection for the unexpected and delivering it with care, we help people and businesses embrace today and confidently pursue tomorrow.
In business since 1912, and headquartered in Boston, today we are the sixth largest global property and casualty insurer based on 2020 gross written premium. We also rank 78 on the Fortune 100 list of largest corporations in the US based on 2021 revenue. As of December 31, 2021, we had $48.2 billion in annual consolidated revenue.
We employ over 45,000 people in 29 countries and economies around the world. We offer a wide range of insurance products and services, including personal automobile, homeowners, specialty lines, reinsurance, commercial multiple-peril, workers compensation, commercial automobile, general liability, surety, and commercial property.
For more information, visit www.libertymutualinsurance.com.
Trending