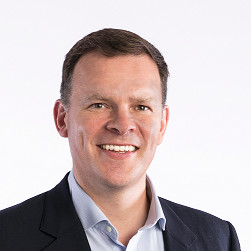 Richard Dudley has been elected as a Working Member of the Lloyd's Council.
Richard replaces Dominic Christian, who will be stepping down on 31 January 2023 after 9 years of dedicated contribution to Lloyd's Council.
Richard Dudley's election will be effective from 1 February 2023.
Lloyd's, the world's leading marketplace for commercial, corporate and specialty risk solutions, today welcomes Richard Dudley to the Council of Lloyd's.
Richard Dudley, Global Head of Climate Strategy at Aon, has been working in the Lloyd's market for nearly thirty years and currently sits on Lloyd's Technology & Transformation Advisory Panel. He is also an Executive Action Committee member on the Insurance Taskforce of the Sustainable Markets Initiative. Prior to taking up the role as Head of Climate Strategy, Richard was CEO of Aon's Global Broking Centre and CEO of the UK and Ireland Specialties division of Aon Reinsurance.
Editor: The Council of Lloyd's comprises 15 members split between 6 elected members (3 working and 3 external), 3 executives (CEO, CFO, Chief of Markets) and 6 nominated members.
Nominated members of Council are Lloyd's equivalent to Independent Non-Executive Directors.
Members of Council serve for three year terms, renewable up to a total of 9 years (in line with wider governance best practice)
The Lloyd's Act 1982 definition of a working member: "working member of the Society" means; a member of the Society who occupies themselves principally with the conduct of business at Lloyd's by a Lloyd's broker or underwriting agent; or a member of the Society who has gone into retirement but who immediately before his retirement so occupied themselves.
A new Deputy Chairman of Lloyd's Council will be announced in due course.
More news and information available from lloyds.com.
Trending