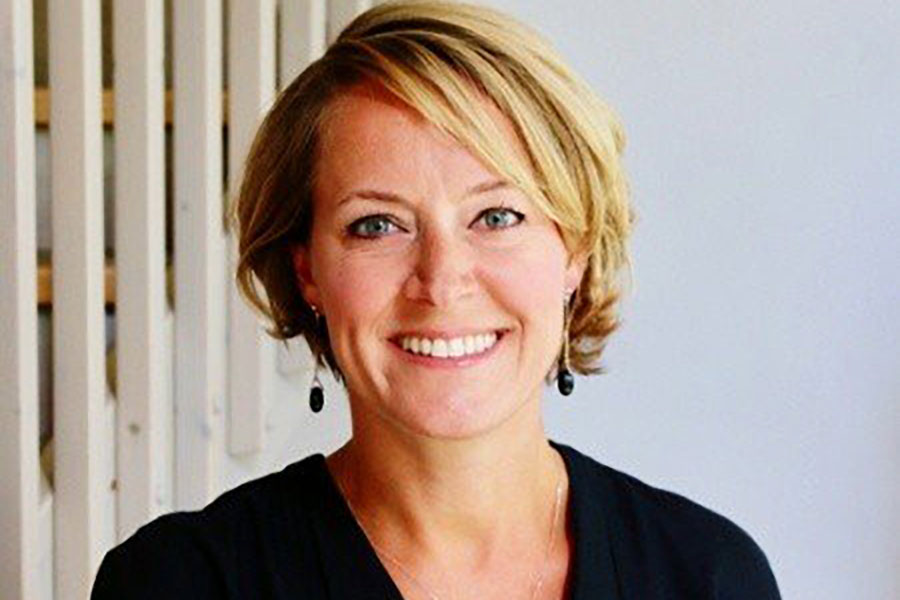 Stockholm, 26 October 2020 – Marsh, the world's leading insurance broker and risk advisor, today announced the appointment of Carolina Klint as Risk Management Leader for Continental Europe. Based in Stockholm, Ms. Klint will report to Siegmund Fahrig, CEO of Marsh Continental Europe.
In her role, she will be responsible for delivering Marsh's wide range of services and solutions to its largest national and multinational clients with operations in Continental Europe.
Ms. Klint brings over 18 years of international and leadership experience to the role. She joined Marsh from AIG in 2017 as Chief Executive Officer of Marsh's North-West Europe region, comprising Belgium, Denmark, Finland, Luxembourg, Netherlands, Norway, and Sweden. Over the last three years, she played a crucial role in improving the delivery of services and solutions to clients across the region.
"With her extensive experience working with multinational clients, Carolina is the ideal choice for this role," said Mr. Fahrig. "I look forward to working with her on the often complex challenges facing our largest clients."
Ms. Klint added: "The Covid-19 pandemic has presented multinationals with a fast-evolving range of risks that can vary widely from country to country. I look forward to bringing the best of Marsh to help our clients across Continental Europe successfully address these issues."
In December 2013 Ms. Klint was named honoree for the Business Insurance magazine's Women to Watch and she is one of the co-authors of the book Words of Wisdom from Women to Watch: Career Reflections from Leaders in the Commercial Insurance Industry. Ms. Klint is a member of the Board of Directors of the Business Insurance Foundation.
About Marsh
Marsh is the world's leading insurance broker and risk advisor. With over 35,000 colleagues operating in more than 130 countries, Marsh serves commercial and individual clients with data driven risk solutions and advisory services. Marsh is a business of Marsh & McLennan Companies (NYSE: MMC), the leading global professional services firm in the areas of risk, strategy and people. With annual revenue approaching US$17 billion and 76,000 colleagues worldwide, MMC helps clients navigate an increasingly dynamic and complex environment through four market-leading businesses: Marsh, Guy Carpenter, Mercer, and Oliver Wyman. Follow Marsh on Twitter @MarshGlobal; LinkedIn; Facebook; and YouTube, or subscribe to BRINK.
Trending