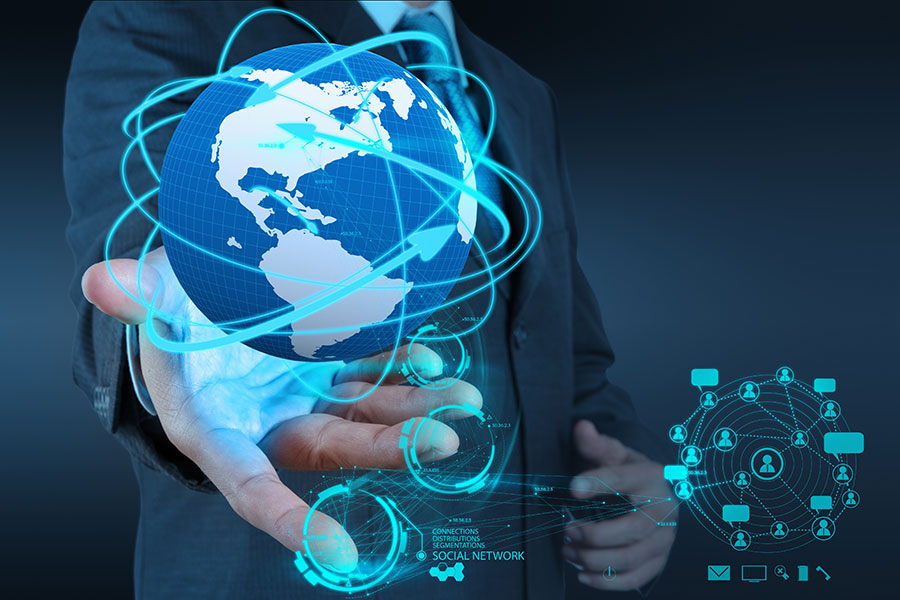 IT system monoliths were built with the best intentions, but as businesses look to the future, it might be time to say goodbye, and embrace the agility offered by no code. 
INSTANDA believes in keeping up with technology advancements and the constant evolution in coverages, ultimately shifting away from monoliths with our SaaS-based and flexible no-code system. This installment addresses the monoliths the P&C sector has been subjected to over the years, and how it is time for change.
Systems of the past
Over the last two decades, insurance systems primarily served the back office of companies. They were built to ensure that the vendor could quickly and accurately follow a piece of business from quote to payment. This process, including the assembly of documents, was built around the most efficient technology of the time. But as they developed, these systems were only just appearing out of the client server world and companies still had heavy technologies to deal with. They relied on inflexible databases and monopolized a lot of server power.
The growth of large, indivisible monoliths in insurance systems originated from this combination of serving the back office and using the best available technologies of the era. The monoliths grew to include more insurance capabilities, as developers added functions according to individual clients, under the mentality that every client was vastly different. But in reality, that is not the case. 
With most insurance companies, 80 percent of their core applications are very similar, because they have the same goals: to price a product and collect money. In this 'cash register' approach there is not much differentiation, which makes the different functionalities companies add onto their systems all the more fruitless. These monoliths have ballooned over time, which is why vast codebases have gotten so big. So, you end up with something built by accident, and not by design.
Though the curation of these large systems may have seemed to resemble innovation, this was not the case. These monoliths exist by chance, containing combinations of systems that do not apply to the companies who have no choice but to employ them. Innovation today is making sure to differentiate - taking those things that should be different and working on those, rather than spending time building the basics.
Another problem is that legacy applications in these monoliths would allow insurance companies to customize their own versions, creating mutations off a core system base. Adding these functionalities leaves developers with several versions of their software. But merging these versions, combining them into one application, is very difficult. Not only that, but when the time comes to upgrade, the vendors face huge challenges. That's where concepts like INSTANDA's are so important because our SaaS-platform upgrades in real-time and works from a single code base. So, the truth is, the major downside of the monolithic architecture is dated systems.
Evolving risks means new system requirements
In thinking about the world today, the insurance market is intensely competitive, and insurance is seen as a commodity. Insurance companies work from a concept of keeping costs low; for both themselves and customers who want the cheapest price for the needed coverage.
Of course, the coverage a customer needs is changing all the time as new risks come into play, such as cyber insurance and active shooter insurance. Another addition is parametric coverage, which is becoming important as extreme weather and incidents with unpredictable triggers become more part of life. Customers are showing demand for usage-based insurance, calculating premiums based exactly on what they use in real time. Each of these instances requires a flexible algorithm, provoking constant change in the world of insurance as it prepares for a variety of coverages and ways of underwriting. 
Importantly, coverage today is more intuitive and iterative than the slow processes of the past. No matter the size of a company, it needs to be able to innovate in different directions. Each development needs to be tested to ensure profitability, accuracy, and a smooth experience for the end client. They cannot afford to spend months, or years, on the requirements of an additional functionality or application, only to fall short of what was promised.
Iterative testing and innovation are harder in larger companies. Think of it like this: a large insurance carrier runs like a heavy, slow-moving ship. Taking a sharp turn, building speed, or changing elements in this kind of machine is inevitably not going to be as smooth or quick a process as that of a smaller, more agile body. This is why we see more innovation from distribution channels like MGAs and MGUs. 
However, something all of these have in common is the increasing need for flexibility and speed to market; something INSTANDA provides with its no-code, cloud-native platform.
Why INSTANDA stands out 
Systems require a perfect balance of best practices with intelligent configuration, in order to keep their head above water in the competitive market today. Having SaaS-based solutions, like INSTANDA, does all the work for you. It regularly upgrades without any action by the vendor and constantly works behind the scenes to ensure a smooth ride for the vendor and the end client. Our no-code interface and single version software is so important, which reduces the total cost of ownership models in vast amounts. Gone are the days of writing multimillion dollar checks every year, just to license software. INSTANDA is a fraction of what other systems cost.
Application Programming Interfaces (APIs) are key - the ability to use 'the most up to date' functional technology and easily integrate it, and the reality is most of the legacy vendors still do not have this. With our APIs, company systems can integrate with other systems, in a fashion that is acceptable to a lot of insurance companies. So, why pour money into the construction of vast codebases, into systems which can't integrate or work intuitively, when there is a no-code, iterative option out there?
A company that puts up with the slow processes and timelines of the past is not a sustainable or profitable one. Businesses need to realign their strategy to move away from monoliths, encompassing old and new risks into modular, agile technology. INSTANDA is a leader in this process, guaranteeing deployment in 12-16 weeks through its cloud-native platform.
Trending