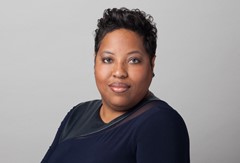 I resolve to…
1. Stop thinking, "I'm not old enough to consider life insurance."
Every adult, at any age, can consider life insurance options. Young adults can start planning now, when they're in their 20s and 30s – the Millennial age group.
2. Eliminate the idea that life insurance is too expensive for my budget.
There are many types of life insurance policies. A qualified agent can discuss what works for your budget.
3. Remember that even if I have a savings account and/or 401K, life insurance is an important part of my financial/retirement portfolio.
Life insurance is a way to ensure that your loved ones are taken care of in the event of your passing. It can change a family's status, and build generational wealth. Why wouldn't you want that piece of mind, knowing your loved ones are taken care of when you are gone, and to leave this lasting legacy?
4. Consider getting life insurance even if I am unemployed or self-employed, as my employment status doesn't impact my qualification.
With more people laid off post-Covid, or resigning – and in many instances starting their own businesses – they may think they don't qualify for life insurance. This is a fallacy. In fact, business owners have another reason to consider life insurance – it can help protect their heirs by giving them capital if they want to buy your business to continue it, or peace of mind if they want to sell it.
5. Make my life insurance plans now, as it is not morbid, but a practical topic.
Many people are afraid to discuss life insurance because it relates to their own mortality. Any such hesitancies or superstitions need to be overcome as it's an important topic to discuss and take action on – especially in the age of uncertainty around the ongoing Covid pandemic.
Lacrecia Cade says it's time to turn the insurance industry on its head & change the 5 myths above.
As the first Black female president of Atlanta Life Insurance, and knowing how minority communities have particularly been hard hit by the pandemic, Cade intends to increase her efforts in 2022, to change people's misconceptions about life insurance through community outreach and education.
Trending