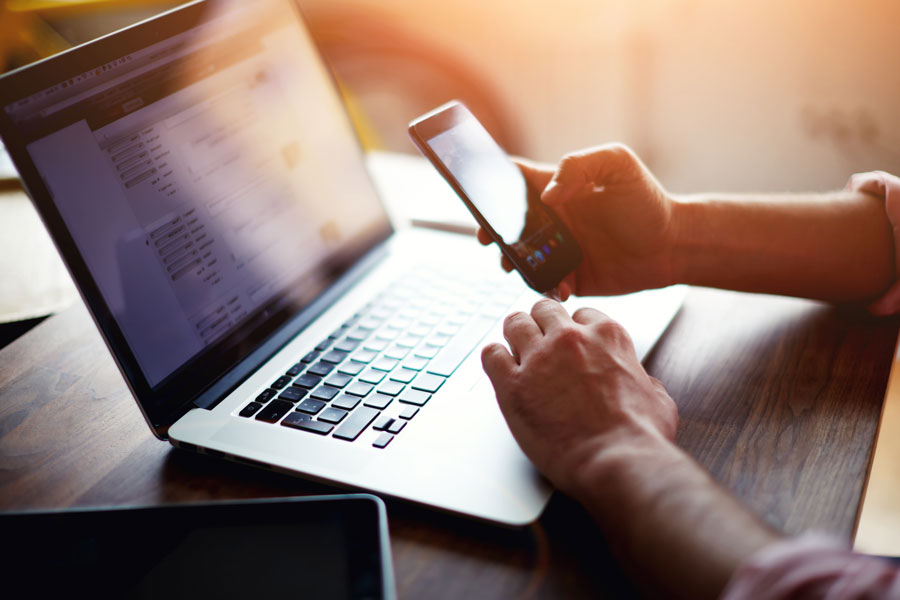 Having seen many reviews over the years, a handy compendium of principles, gleaned from practice, has morphed into our strategy for conducting these reviews
Function reviews are integral components of today's corporate world. This is precisely where the old maxim, "winners don't do different things, winners do things differently" is so relevant! Having seen many reviews over the years, a handy compendium of principles, gleaned from practice, has morphed into our strategy for conducting these reviews. Some of these are:
Be clear about the reason for having the review. A review should be set up only if a simple discussion or an email exchange or a call does not suffice
No review without a clear agenda
No review without clear action items as outcomes
No action items without owners
No owners without timelines
A good set of reviews can evolve into a defined operating rhythm if one ensures the below:
Clearly delineated Key Performance Indicators (KPI's)
Clearly identified stakeholders (customers, enablers, interested parties, suppliers, approvers, so on and so forth)
The right frequency for the right meeting – some teams have daily stand-ups, some reviews happen quarterly etc.
A good operating rhythm can evolve into the culture of the company. If everyone understands the expectations from him / her in these reviews, and, this expectation, in turn, creates accountability, over a period of time, the operating rhythm can result in a drive on the part of employees to perform & live up to expectations in these reviews, thereby resulting in the operating rhythm's becoming the primary driver for the behaviour of the employees at large!
Stakeholders involved and meeting time period
An outlook which enables us to figure out the right people to be involved in these reviews is as follows – invite people by the ability to add value, not by the weight of designation! It may so happen that we often invite the senior most leaders for most, or all, reviews. What we need to realize is that, at times, the people who are closest to the customer or the process are the ones who need to be invited.
Hence, the operating principles for inviting people are as follows:
Ask whether the person is really required
Do we need the person or somebody else in the team who is at the frontline?
What are the roles various people are expected to play? Here stakeholder classification helps you identify the roles (sponsor, contributor, timekeeper, implementation champion etc.)
Meetings have to be time-bound for the sheer reason that time is the most critical yet most finite resource that we all have! The key here is discipline:
Pre-reads are sent
People actually read the pre-reads
Meetings start on time
Participants come prepared with their analysis and questions
The timekeeper ensures that the teams do not digress
Clear minutes are published, and the follow-up is set up promptly as a practice
Meeting logs
The rigor of operating rhythm is what separates the good and the great in this context. Clearly defined minutes and prompt publishing are important. Follow up on minutes is critical as well, and the following principles help ensure this:
No minutes without action items, owners or timelines
Partial and interim milestones
RAG (red, amber & green) tracker to understand where to speed up
Communication to involved stakeholders at every step
Leveraging technology for reviews
Technology is ubiquitous in the landscape of reviews today! For starters, technology has enabled the shift from physical reviews to virtual reviews in the era of Covid-19 pandemic via the plethora of digital collaboration tools available in the market today. Secondly, technology enables teams to move beyond discussions and physical minute-keeping to the use of video & voice, with recording thrown in. A recorded conversation enables accurate interpretation and conversion to minutes without the need for human minute-keepers! Thirdly, technology, with inbuilt countdown and alert features, enables smooth timekeeping. Fourthly, the usage of various translation tools enables a meeting of minds across people who speak multiple languages. Fifthly, technology can help in structured reviews via the usage of project management tools for operating rhythms in case of large, enterprise-wide projects. The list can go on and on!
In conclusion
In essence, clarity of vision, rigor in implementation and the use of technology help you conduct reviews to ensure performance stays on track. And, amidst this, it is important to remember the human angle.
Reviews cannot be serious or formal all the time. From time to time, reviews need to embrace fun and emotional connect. Elon Musk's philosophy – "I think it's very important to have a feedback loop, where you're constantly thinking about what you've done and how you could be doing it better" – is an important principle to keep in mind while conducting reviews. The idea is to share feedback so that people feel empowered and not demotivated!
Trending