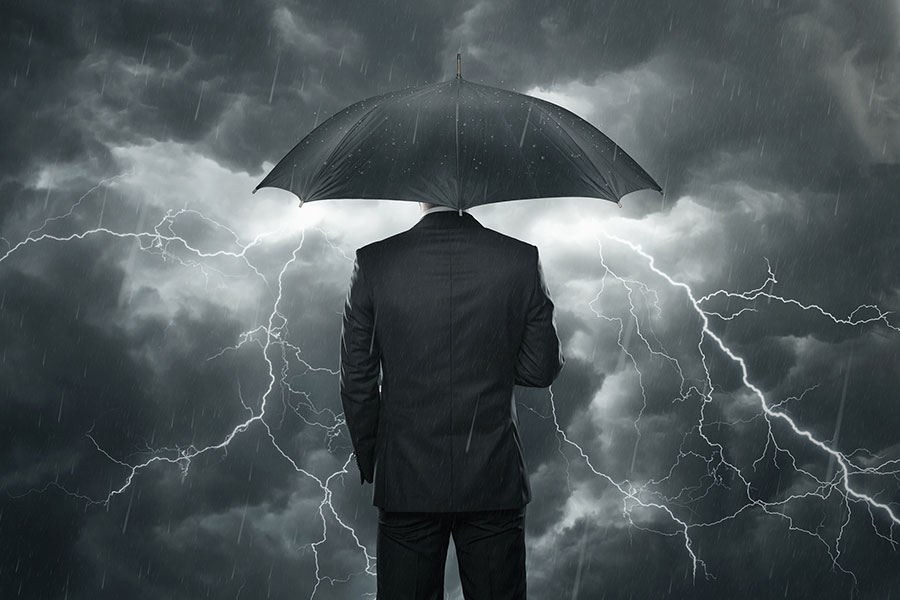 Nearly 30% of medium-sized small to medium enterprises (SMEs) in the UK are either very or extremely concerned about being overdependent on one client, according to GlobalData's 2020 UK SME Insurance Survey. The data and analytics firm notes that this is likely to increase demand for pandemic-specific cover.
GlobalData analyst, Ben Carey-Evans, commented: "According to the survey, 27.9% of medium-sized SMEs are very or extremely concerned about overdependence on a key client. The percentages are only slightly lower for smaller-sized businesses, with 24% of small businesses displaying similar levels of concern. Similarly, 40.2% of medium-sized businesses are very or extremely concerned about an event that would stop them from trading. The standout reason for that this year will be government-enforced lockdowns, highlighting the severe impact they are having on SMEs."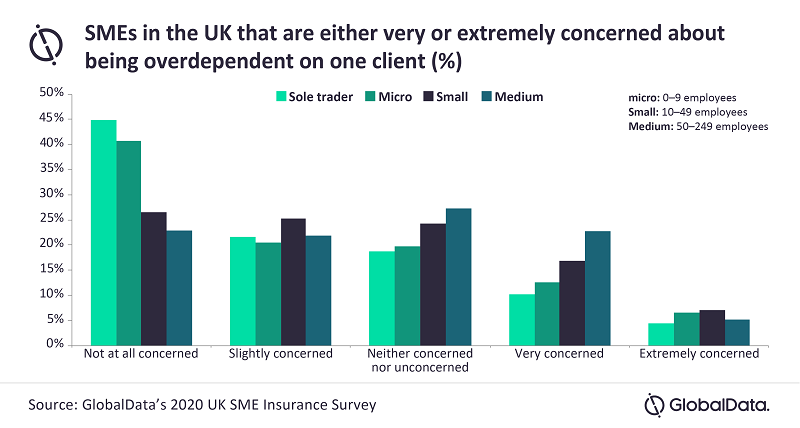 Carey-Evans continues: "Overdependence on one client is a significantly heightened concern during the current pandemic, and one that insurers should be aware of. It may increase the demand for new pandemic-specific business cover in order to protect against key clients going bust or having to stop business in periods of local or national lockdowns, for example."
Over a quarter (25.4%) of medium-sized SMEs are extremely or very concerned that they are underinsured.
Carey-Evans adds: "This is very likely to be connected to concerns surrounding overdependence on one client or an event that may stop them trading, as both would lead to losses that are currently uninsured.
"The uncertainty created by the COVID-19 pandemic means concerns and risks for SMEs are changing – and increasing. The likelihood of further lockdowns and prolonged periods of no trading for certain types of businesses, or clients of certain companies, makes it a very difficult risk to insure against. However, GlobalData's survey shows that the level of concern will be high enough to create demand for innovative products. Therefore, brave insurers could create an extremely popular policy if they were able to better balance the cover required and the high level of risk."
Trending