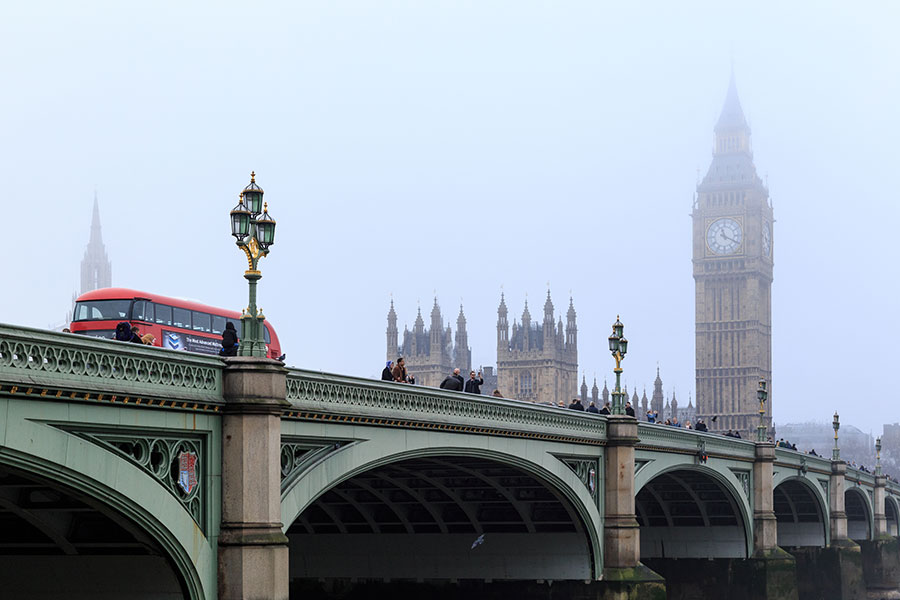 Volume 31, Number 9, September 2020
Companies
Allianz opened earthquake & fire research center in Istanbul
A new earthquake and fire research center in Turkey expands the family of Allianz Group's Allianz Centers for Technology, the German insurer announced in a statement. It conducts earthquake, automotive, transport and fire tests, simulations and practical training in Istanbul. Turkey is one of the most seismically active countries in the world and is repeatedly hit by violent earthquakes.
Lloyd's Underwriting Room reopens on September 1
Lloyd's has announced its Underwriting Room reopens on September 1, while some digital enhancements were made, to complement and connect with the best features of the physical Underwriting Room. In preparation for the reopening, Lloyd's has published a guide, so that all possible users and visitors of the room to be aware of the safety rules in place.
Travelers Europe Strengthens CyberRisk Product
Travelers Europe announced it has enhanced its cyber insurance product, Travelers CyberRisk, to provide more coverages and risk management solutions to strengthen customers' overall cybersecurity programs. The product is available to organizations of all sizes in the United Kingdom and Ireland.
New coverages include:
Betterment –to help customers with the cost of purchasing new hardware, software or subscription-based services after a breach in order to eliminate system vulnerabilities that may result in a subsequent cyber event.
Social engineering fraud – for the loss of money or securities caused by fraudulent instructions from someone purporting to be an employee, client or vendor.
Vendor or client payment fraud – for lost products or funds owed to a business when its client or vendor is tricked into sending money or products to a fraudster rather than the rightful recipient.
Reputation harm – for lost income resulting from damage to a business's reputation when an actual or potential cyber event becomes public.
Travelers CyberRisk now also provides customers with access to pre-breach services such as cyber resilience readiness assessments and cybersecurity awareness training via Symantec™. In addition, customers and brokers can find up-to-date cyber news, incident response plans, claim examples, white papers and employee training guides on the company's eRiskHub®, available through its partnership with NetDiligence®.
People
AIG Appoints David McElroy CEO, General Insurance, and Executive Vice President, AIG
David McElroy will lead the General Insurance Executive Leadership Team and join the AIG Executive Leadership Team, reporting to Peter S. Zaffino, AIG's President and Global Chief Operating Officer. David joined AIG as President and Chief Executive Officer of Lexington Insurance Company in October 2018 and was promoted to President and Chief Executive Officer of North America, General Insurance in June 2019. Before joining AIG, David held numerous leadership roles within the insurance industry, including Executive Chairman of Arch Insurance Group Inc. and Vice Chairman of Arch Worldwide Insurance Group.
Lloyd's appoints US Head of Claims
Lloyd's has announced the appointment of Carey Bond as US head of Claims. Bond assumes this newly created role as part of the Future at Lloyd's strategy. He will collaborate with London brokers and syndicates on the design and delivery of claim solutions for policyholders in Lloyd's largest market. He brings more than two decades of claims management experience, with a strong background in improving operational efficiencies at several insurance companies.
Agent & Broker News
Aon, Willis Towers Watson get green light for merger
Aon and Willis Towers Watson have moved a step forward in closing their previously announced $30bn merger after securing approvals from their respective shareholders. The merger deal between the two firms, which was announced in March 2020, is anticipated to be finalized in the first half of 2021. In the combined company, Aon will hold a stake of 63 percent, while Willis Towers Watson's shareholders will own the remaining 37 percent stake.
Brown & Brown kills acquisition of Hauser Group
A broker whose firm will be acquired by Brown & Brown Inc. has pleaded guilty in connection with the Varsity Blues scandal, charged with using fraud and bribery to boost his daughter's college entrance test results. Mark Hauser, 59, will plead guilty to one count of conspiracy to commit mail fraud and honest services mail fraud, according to a statement by the U.S. Attorney's Office in Boston. Daytona Beach, Florida-based Brown & Brown had entered into an agreement to acquire the family-owned Hauser Group, which is based in Cincinnati, on August 10, but on August 25 it terminated the deal with immediate effect.
Clyde & Co updates on global insurance M&A activity
Following the release earlier this year of the Insurance Growth Report 2020, which offered an overview and analysis of global mergers and acquisitions (M&A) activity across 2019, this mid-year update takes a look at transaction trends in the first six months of 2020. The unprecedented events of the first six months of 2020 have thrown up unique challenges for all businesses. Those in the insurance industry are no exception. For many, responding to Covid-19 has meant putting growth ambitions to one side, in order to take stake stock of the impact of the pandemic on operations, claims and investment returns. But as the economy moves towards a state of stability that could be defined as 'the new normal', opportunities will arise and re/insurance businesses around the world will look at every avenue to generate a positive return for their shareholders.
Mergers and acquisitions will remain an attractive strategy to deliver growth. In the first half of 2020, completed M&A in the global insurance industry held steady with 201 completed deals worldwide, up from 197 in the second half of 2019. While the outlook for the second half of the year is for a drop off in M&A activity as the effect of the pandemic is seen in the level of completed deals, the stage is set for re/insurance transactions to make a comeback in 2021.
Marsh: Political Risk Map 2020: Mid-Year Update
COVID-19 has complicated an already volatile political risk landscape. The geopolitical flashpoints that Marsh highlighted in March 2020 have not gone away. Given this scenario, Marsh JLT Specialty has published the Political Risk Map 2020: Mid-Year Update, providing risk ratings for 197 countries across nine perils covering the security, trading, and investment environment from January to July 2020. All 197 countries rated experienced an increase in their risk scores in this 6-month period, compared to 30 percent in the same period in 2019. And, the magnitude of the changes were also much greater in 2020. In 2019, 97 percent of increases were small (0.1-0.4), compared to 7 percent in 2020. Further, 40 percent of score increases have risen between 1.0 and 1.4 so far this year. Marsh JLT's interactive map is live so you can check the risk ratings for the countries that you are doing business in or considering for the future.
Marsh reports global average commercial insurance prices increased 19% in Q2
Global average commercial insurance prices increased 19 percent in the second quarter of 2020, according to the Global Insurance Market Index released by Marsh. The increase, the largest since the index was launched in 2012, follows year-over-year average increases of 14 percent in the first quarter and 11 percent in the fourth quarter of 2019. As with the first quarter, average price increases were driven principally by increases in property insurance rates and financial and professional lines. Among other findings, the survey noted:
Global property insurance was up 19 percent and global financial and professional lines were up 37 percent, while global casualty pricing was up 7 percent on average.
Composite pricing in the second quarter increased in all geographic regions for the seventh consecutive quarter.
The US (18%), UK (31%), Continental Europe (15%), and Pacific (31%) regions all had double-digit pricing increases. Pricing increases in these regions were largely driven by increases in property and directors and officers (D&O) coverages.
Certain D&O markets saw large increases. For example, US public company D&O prices were up 59 percent on average, with more than 90 percent of clients experiencing an increase. In the UK, D&O pricing increases average over 100 percent. A similar situation exists in Australia, where a lack of competition has resulted in capacity shortage
Roper Technologies to Acquire Vertafore, Leading Provider of SaaS Solutions for the Property & Casualty Insurance Industry
Vertafore announced that it will be acquired by Roper Technologies, a leading diversified technology company. Roper will acquire Vertafore from Bain Capital Private Equity and Vista Equity Partners with the acquisition expected to close in Q3, subject to regulatory approval and customary closing conditions.
Willis Research Network (WRN) announces new partnership with Metabiota, a specialist in infectious diseases modeling
The Willis Research Network (WRN) has announced a new partnership with Metabiota, a risk analytics organization that specialises in infectious diseases modeling and helps businesses and countries build resilience to pandemics. The partnership will leverage Metabiota's epidemiological data analytics capabilities to improve understanding of pandemic risk, build better pandemic risk models, and support mitigation and risk transfer decision making for increased resilience. The partnership will also help the global community across both public and private sectors manage the next pandemic in a more broadly informed and pre-planned way once the current crisis has passed its peak. In the private sector, the partnership will help clients improve their structural resilience to pandemics and navigate human resources, insurance business and investment issues more effectively.
People
BMS appoints Fu to develop its new operation in Asia
BMS Group has announced the appointment of Amy Fu to the management team working to build and develop BMS' new operations in Asia, the set-up of which is currently subject to regulatory approvals. Fu is based in Singapore. Fu joins BMS from Lloyd's Asia, where she has been Market Development manager since 2017. Prior to Lloyd's, she spent six years as a marine underwriter at the London-based MGA Pioneer, where she developed a marine book of business from scratch. She began her career in insurance at Swiss Re, joining as a graduate trainee in 2007 and with placements in Hong Kong, Singapore and Tokyo, before working as a marine underwriter in London from 2008 to 2011. During her time in London, Fu gained an MBA at Imperial College London, having previously graduated in Finance at the Beijing Language & Culture University in 2005. This hire follows BMS's announcement in July of the appointment of Sandra Lee as the head of BMS's operations in Asia, subject to regulatory approvals. Lee, who is currently based in Hong Kong, will join BMS upon completion of current contractual obligations. She had been heading Aon's transactions liability team in Asia since 2012.
Ed continues to strengthen international facultative reinsurance offering
Ed, the global reinsurance, wholesale and specialty broker, announces the appointment of Assad Ulhaq as senior broker and producer with immediate effect. In this role Assad will focus on international property facultative reinsurance, primarily in Europe, the Middle East and Africa. Assad joins Ed with 10 years of industry experience, having most recently worked at RFIB where he was responsible for the placement of heavy industrial risks in the Middle East. He began his insurance career in 2010 at Aon, following a decade working in the airline industry, where he went on to specialize in property and special industrial risks in Australia, New Zealand, the Nordics, Benelux and South Africa. During his time in Aon's Dubai office Assad worked on regional property business.
Ed bolsters professional & executive risk team and cyber offering
Ed has announced the appointment of John Head as a broker and producer with immediate effect. He will support the growth of the professional and executive risk portfolio, a key area of focus and development for Ed, and further strengthen the firm's cyber offering. John joins Ed from Paragon International Insurance where, since 2018, he has been building an impressive reputation as a cyber and technology E&O broker with a primary focus on the US wholesale market. John began his insurance career in underwriting in 2015, working with the financial lines team at Antares.
Guy Carpenter appoints Jeffrey Livingston as Global Head of Sales
Guy Carpenter & Company announced the appointment of Jeffrey Livingston as Global Head of Sales, effective September 1. Jeffrey will also join the Guy Carpenter Executive Committee. In this newly created role, Jeffrey will be responsible for leading all of Guy Carpenter's sales activities, and developing commercial strategies that will help clients realize their business growth goals. Jeffrey will report to Peter Hearn, President and CEO of Guy Carpenter. Jeffrey brings almost 30 years of industry experience to the role, operating extensively in the broking arena and across both the insurance and reinsurance sectors. Most recently, he was Vice Chair, North America at Willis Re and prior to that was Director of Portfolio Solutions at Marsh.
Trending