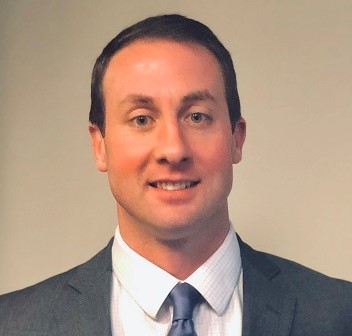 HARTFORD, Conn.--(BUSINESS WIRE)-- The Hartford has appointed Tony Paschali head of the Southeast Division for the company's Middle and Large Commercial Insurance business. Paschali now leads the sales and underwriting operations for the company's independent agents, brokers and customers across 12 Southeastern states from Delaware to Florida. He will report to Tracey Ant, head of Field Operations & General Industries for Middle and Large Commercial insurance.
"Tony has played a significant leadership role in our Southeast territories driving consistent relationships, innovation, and business results," said Ant. "His competitive spirit and passion for executing our winning priorities will continue to expand our Middle and Large Commercial business."
Paschali has been with The Hartford for more than 18 years in various Middle Market and Large Commercial roles across Texas, as well as the Midwest and Southeast. He recently served as regional vice president in The Hartford's Atlanta Regional office. Paschali has a BBA in Finance from the University of Texas and resides in Franklin, Tennessee.
About The Hartford
The Hartford is a leader in property and casualty insurance, group benefits and mutual funds. With more than 200 years of expertise, The Hartford is widely recognized for its service excellence, sustainability practices, trust and integrity. More information on the company and its financial performance is available at https://www.thehartford.com. Follow us on Twitter at @TheHartford_PR.
The Hartford Financial Services Group, Inc., (NYSE: HIG) operates through its subsidiaries under the brand name, The Hartford, and is headquartered in Hartford, Connecticut. For additional details, please read The Hartford's legal notice.
Trending