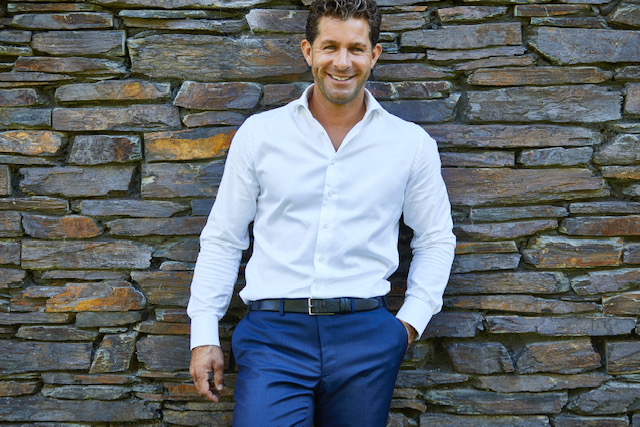 Fabrice de Waal, who, as CEO of the DDW Group from Amsterdam, sees with his own eyes the risks 'we' run when there is little regard for safeguarding one's personally identifiable information. His idea? Have insurers, who are increasingly covering the cyber risks of companies, give 'privacy lessons' geared towards educating the next generation.
It happened a few weeks ago when I picked up an order from a local store. The cashier, who was about 18 years old, had to confirm some customer information before processing an order. Without hesitation, the teenager rattled off all kinds of personal information about the customer waiting in line ahead of me: their first and last name, date of birth, zip code, house number. It was all broadcast throughout the store. Does it have to be this way?
There could have been people with the wrong intentions standing in line. The customer's information so carelessly handled by the cashier could've been easily taken and led to dire consequences. There are so many examples of the dangers associated with personal data falling into the wrong hands. If you are careless with one's social security number, there is a very high chance that criminals will perpetrate identity fraud. If you do not secure your laptop properly, you run a greater risk of being hacked with your information stolen. Just ask some well-known rappers with a Rolex watch on their wrist; Anyone who flashes expensive items on social media can easily become the target of a robbery.
Our personal data is already in countless files maintained by governments and companies. Every day we hear about data leaks from government agencies, instances of identity fraud, and the growth of phishing emails, privacy violations, and fake apps from scammers. Danger lurks on all sides. At the same time, there is a lot of laxity in how we keep our data safe. Rather than facing the facts, we often just shrug it off thinking that something like this won't happen to me.
Most companies are now aware of the immense damage that hackers and other cybercriminals can cause. It is one of the reasons why more and more cyber risk insurance policies are being purchased. Companies of all sizes and scopes, from multinationals to small and mid-sized enterprises (SMEs), are vulnerable and bear responsibility for protecting the personal data of their customers and their employees. At the same time, there is still a lot of ignorance in this area as many employers have no idea what to do in the event of a data breach.
Taking this all into consideration, isn't it strange that we attach relatively little value to our own privacy - and that of our children? I think so and I believe we need to advocate for much more awareness around the importance of keeping our personal data safe. Remember that teenager who shared another customer's information throughout the store? What if we could help reduce situations such as this in the future?
We all need to make more conscious choices about what we share on social media, which apps we install on our phones, and the personal data we agree to leave behind in real life; we can't start early enough with that training. Therefore, I see a great opportunity for insurers, as part of their corporate social responsibility, to build out educational programs geared towards our youth. Train our young people about the digital risks that they do not see but are very real. Provide them the skills to make conscious decisions to better protect their privacy and the privacy of others.
In the long run, this training would result in developing future skilled and critical employees who are aware of privacy risks in both their personal and business lives. And perhaps, with a privacy-conscious generation, we can reduce the considerable losses associated with future cyber and privacy claims. But more important is the social snowball effect that lies ahead: by giving young people a 'privacy education' now, they will set a greater example of how to protect one's privacy for future generations.
Trending