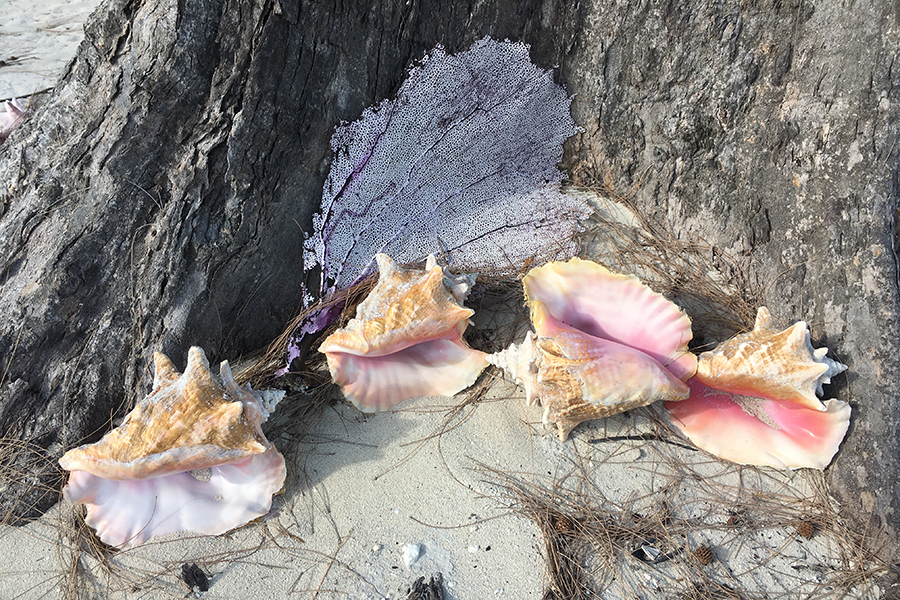 Wishful thinking
The world at a glance
Cayman Islands – 2020 Figures Highlight Resilience of Cayman International Insurance. You can follow and learn about the Cayman Islands Monetary Authority HERE. The Cayman Islands ended 2020 with 36 new insurance company formations, the largest annual increase since 2017. Look for the number of captives here and elsewhere to grow in 2021.
United Kingdom – City of London shows its resilience. "The mood is entirely positive", says David Sales, Master of the Worshipful Company of Insurers and a leading aviation broker. Read about London's 100 Livery Companies HERE
---
I'd like to take a minute to ask you to consider subscribing to the IRL. We'd be honored to have you join our global watch of the insurance world and related businesses. Subscribe now and receive a free Yeti Rambler 16 oz Pint
Click here
Included free with your subscription is me, my experience and contacts around the world. And also, the ISN Market Guides which provide detailed information on local insurance requirements including compulsory coverages, legislation, supervision, non-admitted insurance, main classes, product information, and more.
---
Headlines
Pat Ryan: Veteran Perspective – This is a must read. I feel very, very fortunate to have worked for Pat and participated in a truly historic time in our business. In this article originally published in Reactions, Pat reflects on the last four decades of the broking market's evolution and provides insight on how the industry could do much more in insuring against the next pandemic.
Pandemic Proposals Test the Boundaries of "Insurance" – The debate over each of these pandemic risk programs has somehow skipped over the most fundamental question: Is this insurance? A careful look at two recent state legislative proposals frames the question clearly. Individual State legislative solutions would cause far more problems than it ever could solve. The answer should be a national reinsurance (pooling) solution à la TRIPRA.
Chubb launches BLINK – Blink offers flexible, customizable coverage options. Policies are modular, and written in plain, understandable language. In short, the coverage is crafted for consumers who are just beginning to identify their insurance needs and for those who know exactly what coverages they want. Editor: I don't think Chubb envisions 'customizing' to offer pandemic cover though.
Ensurance completes capacity deal with AXA – The new needs the old
Reinsurance Implications of the United Kingdom's Business Interruption Test Case – Good article from Guy Carpenter. Context is everything
THB Group Rebrands to Amwins Global Risks – Renames London brokerage arm
AIG shrinks aggregate reinsurance to $2.05bn but lowers attachment – AIG reduced its aggregate reinsurance tower's limit to $2.05 billion for 2021, down from $2.5 billion in 2020. But, the aggregate property catastrophe reinsurance protection is now set to attach excess of $500 million for 2021, down from the $750 million attachment this aggregate tower had in 2020.
Combination of Aon and Willis Towers Watson – Here's WTW's take on the combo. Nothing new but presented with short attention spans in mind, therefore interesting
Black Lloyd's of London staff distrust leaders: Survey – Lloyd's has some work to do and not just with this…
Extracurricular
Planning for the end of cash is essential. While millennials may not use cash money very often if at all, there are some of us that felt cash was king and credit cards were for the most part an evil necessity – going so far as the refer to credit cards as 'charge cards'. The pandemic has changed my thinking.
Airliner Encountered Unidentified Fast-Moving Cylindrical Object Over New Mexico – For those of you who missed my 18 February 2020 blog: Pentagon admits it has been testing wreckage from UFO crashes & findings may 'change our lives forever,' expert says – Interestingly, the DIA released 154 pages of test results that includes reports on a mysterious "memory" metal called Nitinol, which remembers its original shape when folded! Editor: Not too sure about this but I am fairly certain that we are not alone!
Trending