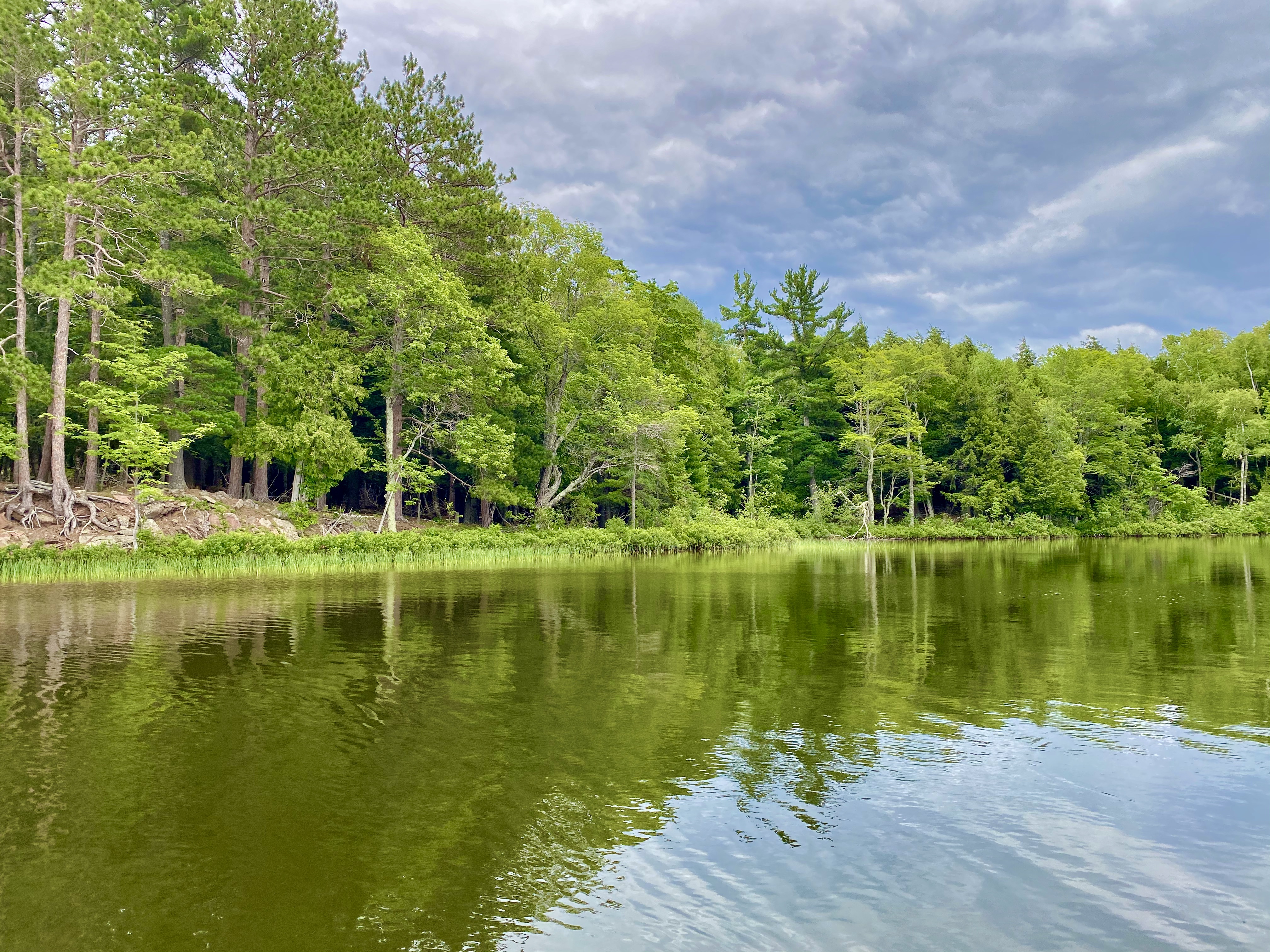 A fist fight and more is brewing in Canada about how, or whether, to dig out materials essential for EV batteries that lie deep beneath vast peat bogs in Northern Ontario. The potential for environmental damage over this vast area is real. The Wall Street Journal published an article September 28, 2023 laying out the situation.
The article pronounces "The pace of the global transition to electric vehicles depends on the future of a remote region in Canada known as the Ring of Fire.
Located underneath a distant, swampy expanse of spruce forests and meandering rivers in Northern Ontario that is cut off from major roads, the Ring of Fire is seen by industry and government officials as one of the world's most important untapped sources of nickel, copper and cobalt—metals essential for making the batteries that power electric vehicles.
But the precious commodities are buried under a vast ecosystem of peat bogs, known by local groups as "the breathing lands," that hold more carbon per square foot than even the Amazon rainforest. Digging them up could trigger the release of more greenhouse gas than Canada emits in one year, turning one of the earth's biggest carbon sinks into a major source of emissions, say climate advocates."
With all the disruption in the world now, we need to pay closer attention to what is important and what is just noise. Frenzied media reporters and their masters need to switch the focus from political divides, social media speculations, war, and the threat of more social outbreaks to matters of greater significance – keeping our planet viable.
This is personal for me. I have experience with a nickel mine(s) operating in the wilderness. For a handful of years, we opposed the State of Michigan and Rio Tinto to stop the construction of a 'sulfide' mine. Laws were written at our urging to impose strict rules, regulations, and financial consequences for not complying.
The land on which the mine is situated and owned by the State of Michigan but local native Americans claimed the land as their ancestral and sacred territory. As has been the practice in this country, native rights are mostly given the cold shoulder and pushed aside, if not simply ignored. The beating of the drums and chants from protesting tribes still rings in my ears.
In fairness Rio Tinto took all the blow back in stride and after several years of extended negotiations the mine was allowed to proceed – the old (not so true) argument that the mine would create many jobs for the community trumped all environmental concerns. The Michigan judiciary and politicians were 'bought and paid for'. After the dust settled and operations began, Rio Tinto walked away selling its interest to Lundin Mining – a 'specialty' miner. My suspicion is Rio Tinto sold but retained an interest in the financial aspects of selling the nickel to Chinese buyers.
To date, a decade later, from what I've been told, the environmental disaster we envisioned hasn't (yet) come to pass. There have been mining truck accidents carrying ore to the crushing plant 30 miles away but the watersheds have not recorded any unusual spike in toxicity. We monitor a nearby river regularly for we cannot put the coaster brook trout at risk. Coasters return to the rivers they came from each year to spawn and this river is one of only two in the United States which the coasters call home. The other spawning rivers are on the Canadian side of the lake.
The mining operations are nowhere near finished and the threat to Lake Superior (Lake Superior is the largest freshwater lake in the world by surface area and the third largest by volume, holding 10% of the world's surface fresh water) and surrounding watersheds are still at risk because metallic sulfide mining (aka hard rock mining) is the practice of extracting metals such as nickel, gold and copper from a sulfide-rich ore body.
Mining sulfide rock releases acid and toxic metals and contaminants that pollute rivers and groundwater for hundreds of years, long after the profits are spent and the products buried in landfills. Sulfide ores contain metals (such as copper or nickel) that are bonded to sulfur, forming sulfide minerals.
The original mine is about mined out though new and different ores have been located and are being extracted as I write this.
The Eagle Mine is a small, high-grade nickel mining and copper mining project now owned by Lundin Mining. The mine is located on the Yellow Dog Plains in the Upper Peninsula of Michigan in the United States. Eagle is the only primary nickel mine in the United States. Here's what Lundin says:
"Eagle Mine Operations | Michigan
In building Michigan's first new mine in decades, we're dedicated to safety, protecting the environment, and putting local people to work. ​
We began production in Fall 2014, and so far through 2021, we have produced 317 million pounds of nickel and 313 million pounds of copper. In total, we are expected to produce 440 million pounds of nickel, 429 million pounds of copper, and small amounts of other metals over our mine life (2014-2027).
The surface facilities encompass roughly 130 acres, similar to a small 18-hole golf course.
The ore body is accessed via a mile-long decline tunnel, which starts off going east from the site and then turning to meet the ore body to the west of the surface facilities. We extract our ore with Long Hole Stope and Cut and Fill mining techniques. (Editor: I've gone down in the mine and it's extra extraordinary if not equally depressing.)
When mining operations are completed, we will see restoration efforts are implemented quickly and efficiently. To preserve the environment, it's our goal to see that any land that has been disrupted during the mining process is returned to a natural state.
Eagle Mine (interestingly, the proposed mine in Canada is named Eagle's Nest) is owned and operated by Lundin Mining, a diversified Canadian base metals mining company with operations and projects in Argentina, Brazil, Chile, Portugal, Sweden, and the United States of America, primarily producing copper, zinc, gold, and nickel. About Lundin"
Another personal note: I have canoed on the rivers near the region in Canada known as the Ring of Fire. Unless you have been to this part of the world you cannot appreciate the beauty and tranquility of a truly wild place that as the WSJ article points out is of huge environmental value to our planet.
No amount of regulation, no number of laws will prevent environmental disaster. No amount of insurance nor financial guarantees are workarounds for allowing this area to be disturbed. Mining companies work through shell companies and insulate themselves from financial ruin. Once the mining operations are complete, the 'local' company folds it's tent, liquidates and moves on the next project.
As my son says, "It's a catch 22 though because the minerals they use to make electric car batteries (or any new battery tech) really would do so much to centralize pollution and lower carbon emissions. Unfortunately, it's like a prisoners dilemma."
And on a final note, he adds "Wait until everyone in India is rich enough to own a car - we'd better hope all those new vehicles are electric for emissions sake."
Time to bolster State Insurance Backstops
On the personal lines side of things, it's time for legislatures across the United States to begin serious discussions on establishing or beefing up state sponsored insurance pools. Or providing mutual insurers with incentives to give the standard private market a run for their money.
We've seen the big names like Farmers, State Farm, Allstate as well as others pull out of Florida and stop writing new business in California. Companies are also feeling the stress in Texas. These are just three big personal lines states but there are countless others in the crosshairs of middle and small market carriers.
Today I read "Nationwide Mutual Insurance continues to prune catastrophic risk from its homeowners portfolio, with over 10,500 property insurance non-renewals expected in North Carolina, more than half of which are said due to hurricane exposure."
In Michigan, little Frankenmuth Insurance is non-renewing policies – both homeowners and auto. My personal insurer Cincinnati Insurance Co. (excellent by the way) won't write auto in Michigan because of the State's Insurance Department regulations are to onerous.
By creating state pools as a last resort (or in marine terms, a harbor of refuge) for consumers, elected state officials can do what they should be doing as our representatives and legislate for the people. Flood programs are nice but only affect a small number of people compared to auto and homeowners. Once established and the dust settles, these state run insurers will give the private a market a run for their money and competition will prove healthy for one and all.
Trending