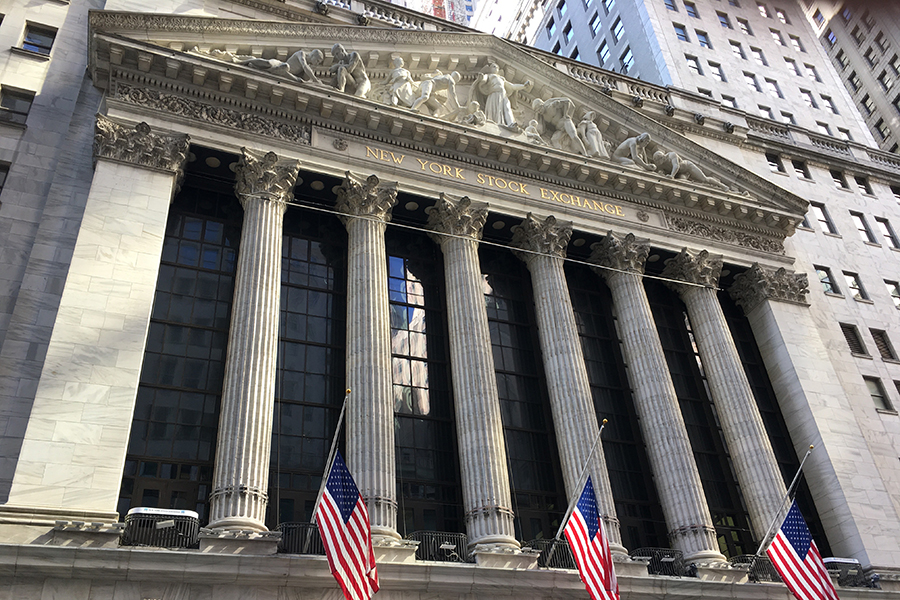 One of the principle underpinnings of writing and editing a business-focused newsletter is to stay away from politics. This advice was served up decades ago by friend and mentor Roger "Rusty" Simpson who taught me the insurance brokerage business.
I can no longer stand by and not comment on what I perceive as unconstructive ESG & DEI practices in the business world – especially in the United States where political divisiveness and wokeness in many cases seem to rule the roost.
At a recent conference in Ireland, I spoke with brokers from across the European spectrum as well as LatAm and Australasia. We spoke of cyber threats, the importance of up-to-date property valuations and other topical subjects. But the one thing everyone touched on was ESG and they weren't too keen on it.
The Europeans believed the emphasis was on Environmental issues. The Social not so much and Governance has in their opinion been addressed by EU statutes and regulations. In the US there seems to be a different emphasis of each of the ESG components by industry / company,
It seems many companies around the world hopped on the 'socially aware' bandwagon by simply issuing press releases and not fully engaging with what ESG really stands for and what to do.
Understanding what is meant by E and what you are going to do about it is a good first step. To me, many companies are just paying lip service and not actually doing anything meaningful to help curb environmental abuses.
Purchasing carbon sequestration credits is not helpful – it's self-serving and doesn't stop bad behavior like continuing to pollute – it's like having your cake and eating it too.
The S is more understandable and actionable in the Diversity, Equality and Inclusion subset of this new corporate social activism.
The G is best handled on an individual basis because one set of rules in the governance world don't fit all companies equally.
I believe that E is important, S also so, but drop the G.
On the DEI front, European culture has included Diversity, Equality and Inclusion as a way of life both commercially and politically for several decades.
However, all is not smooth sailing in the EU because of recent large-scale immigration from Africa, Ukraine and elsewhere which has produced a level of kick back and fueled increased nationalism challenging the status quo not in ways not seen since post WWII.
There's no winding back the clock, so let's rework these precepts. More and more articles are appearing in newspapers, magazines and online questioning the ESG proposition – which means to me the media is doing a U-turn.
Investment managers like Blackrock that once embraced the ESG mandate and arm-twisted companies to follow suit have seen a decline in returns which isn't good for its business.
If you aren't certain that ESG is receiving the bums rush in corporate America, read The Wall Street Journal article about Blackrock for purportedly democratizing proxy voting for retail investors. That was the cover story.
If only. Instead, the asset manager is trying to blunt criticism of its Environmental, Social and Governance approach, while empowering the proxy advisory duopoly that promotes the same progressive agenda.
BlackRock, like other asset managers, has traditionally voted proxy ballots for retail investors in its index funds. Yet it has lately come under criticism from conservatives for using the $9.4 trillion in assets that it manages to drive public companies to adopt ESG causes, including on CO2 emissions and other "sustainability" disclosures." (WSJ July 24, 2023 – read article here. – subscription may be necessary)
Final thoughts about ESG & DEI.
Why shouldn't we turn these concepts on their heads and sell them again to the American public in a way that promotes social equality in the way that LBJ successfully reengineered the civil rights movement after JFK began the initiative in earnest.
The needs today resemble in many ways the needs of the 1960s. Wage disparity, the wealth gap, social unrest, poverty is all still present. Marketing people need to be deployed to reestablish a new American dream. What do people want?
Dream it, fine tune the messaging and give people what they want…don't tell them what they want. By looking at the ESG / DEI through a different lens we'll be move forward together and regain the respect of the people in the US and around the world.
Trending