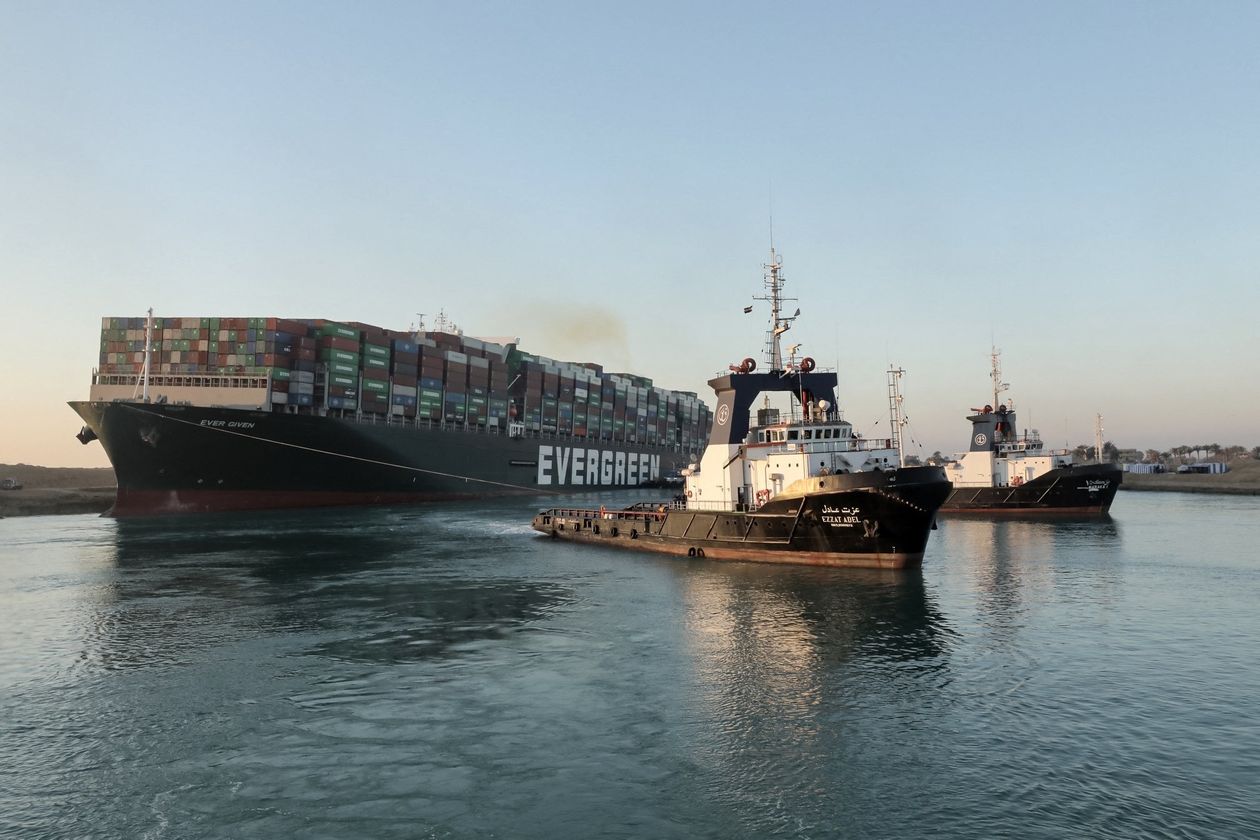 April Fools' Day—celebrated on April 1 each year—has been celebrated for several centuries by different cultures, though its exact origins remain a mystery. Some historians speculate that April Fools' Day dates back to 1582, when France switched from the Julian calendar to the Gregorian calendar, as called for by the Council of Trent in 1563. In the Julian Calendar, as in the Hindu calendar, the new year began with the spring equinox around April 1.
Note: IRL will being posting an article or two on the Ever Given traffic jam disaster in the Suez Canal shortly so keep an eye out on this site.
See subscription offer at the end of this post – new pricing and free Yeti Rambler 16 oz Pint
The world at a glance
United Kingdom / London: IUA Urges Construction Industry Reform. – Not sure if this is an April Fool's item or not. Seems what is written is too obvious and self-serving. You be the judge.
London: Lloyd's posts £877m loss on back of $6.2bn pandemic claims
Egypt: Suez Canal: Massive cargo ship freed after nearly a week, averting "catastrophic disaster". Video (2:36)
Headlines
Aon closes down globally for two days. My understanding was these days were today and tomorrow (April 1 & 2). Not sure where I saw this and it certainly wasn't on Aon's website. The idea was to reward employees around the world for their stick-to-it-ness during the pandemic by giving them 2 paid days off. Seems a bit strange as this was everyone's job. Then again, maybe its cover for top executive salaries being kicked up.
Marsh McLennan Launches Inaugural ESG Report Changing What's Possible. "We recognize the opportunity — and the obligation — we have to model the behaviors we want to see in the world and to be good stewards of the environment and the societies in which we live. We're committed to the principle of responsible capitalism," said Dan Glaser, President and CEO, Marsh McLennan.
Aon, MMC carbon emissions for travel plunge in 2020. How they figure this out is beyond me. Ask the travel department? Have employees fill out mileage forms for commutes. Planes, Trains & Automobiles – and I don't mean the screwball comedy – watch trailer
Guy Carpenter names Sebastian Cook MD and Head of London Europe. Sebastian comes from Aon of all places. He might as well keep his Aon business cards as the merged firm if it happens will be named Aon.
Mosaic Announces Hiring of William Monat. Mosaic announced the hiring of William Monat to oversee underwriting operations in North America, the UK, Europe, and Asia-Pacific regions. Good luck my friend – well deserved.
Zurich forges ahead with climate goals to tackle growing risk to society
Mosaic announces launch of War, Terrorism & Political Violence teams in London and US to underwrite products globally – Mosaic announced it has begun underwriting war, terrorism and political violence risks globally out of offices in London and New York. Mosaic will offer tailored coverage for a full spectrum of commercial, industrial and residential property risks associated with acts of terror and sabotage, malicious damage, strikes, riots, civil commotion, war perils and related liability around the world. Read more HERE
Extraterrestrial
Update from Mars: Sensors Collect Crucial Data on Mars Landings with Arrival of Perseverance. Bookmark the NASA Mars pages – this is really out of this world stuff
---
I invite you subscribe to the IRL – the yearly cost works out to $10/month. Subscribe now and receive a Yeti Rambler 16 oz Pint Click here to securely subscribe (PayPal)
By subscribing, you help keep breaking news, relevant headlines and interesting news free to all and help maintain the subscriber-only information service which includes access to me, my experience and contacts around the world and the ISN Country Market Guides which provide detailed information on local insurance requirements including compulsory coverages, legislation, supervision, non-admitted insurance, main classes, product information, and more.
Trending 1