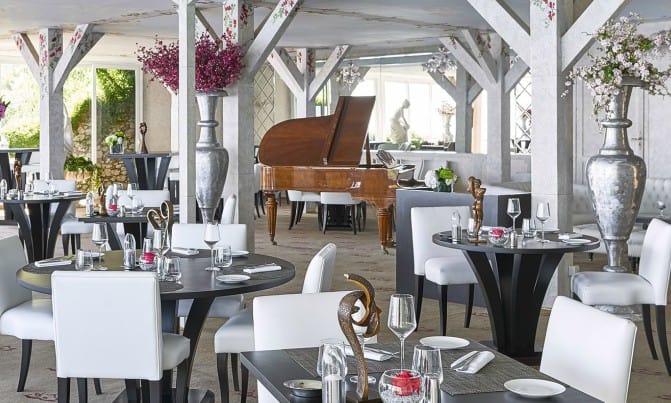 Happy Springtime everyone! See subscription offer at the end of this post – new pricing and free Yeti Rambler 16 oz Pint
The world at a glance
Australia: Insurance catastrophe declared for parts of NSW.
China: China's online personal insurance premiums up 13.6 pct in 2020. That's a lot of yuan – online personal insurance totaled 211.08 billion yuan (about 32.54 billion U.S. dollars)
Greece: Two bulk carriers collide near Greece. How is this possible? I am not a mariner but have spent quite a bit of time on the ocean sailing – the one thing you do as a course of habit is scan the horizon and nearby waters for other vessels and deadheads. How two Empire State Building-sized ships collide is unthinkable.
Monaco: Rendez-Vous de Septembre cancelled. This annual event – the largest gathering in the sector – has enabled all players in the insurance and reinsurance market to meet up and hold bilateral discussions ahead of the renewals. And to have a lot of fun – let's be honest about this. Going up to the medieval village of Èze for dinner at La Chèvre d'Or Gourmet Restaurant is an exceptional experience.
Here's a little YouTube ditty about Èze – not highly cinematic but it does show you the view which is what most of it is about other than the narrow little streets which are charming. It's a bit light on Èze but it does give you some Monte Carlo glitz
New Zealand: Lloyd's, Marsh, insurtechs launch parametric insurance in New Zealand. Parametric insurance (also called index-based insurance) is a non-traditional insurance product that offers pre-specified payouts based upon a trigger event. It doesn't cover damage to structures or buildings
Singapore: Hamilton Sponsors Inaugural 144A Catastrophe Bond. Easton Re, a special purpose reinsurance vehicle, is the first index-based transaction approved for issuance by the Monetary Authority of Singapore. The risk period for Easton Re will run from January 1, 2021 to December 31, 2023.
Rule 144A is an indication of the type of a placement or offering of securities. The vast majority of cat bond transactions issued are Rule 144A catastrophe bonds, which are typically the more liquid type of cat bond deals, as opposed to cat bond lite transactions and privately placed cat bond deals. While Rule 144A applies to the resale of securities, not their initial issuance. With catastrophe bond transactions they are typically issued to broker-dealers or investment banks who then acting as the initial purchasers sell them on concurrently to qualified institutional buyers (investors) under Rule 144A. Rule 144A is seen to have increased the liquidity of securities issued under it, which is beneficial for the catastrophe bond market. It means investors and institutions can trade what could typically have been restricted securities amongst themselves.
United States: COVID-19, Civil Unrest, Ransomware, and the Hard Market: The last 12 month in Front Page News (Advisen)
United States: (Video, 2:07) Forcing workers to return to the office right now is 'off the table' without federal liability insurance
Headlines
Breaking News: The Hartford rejects $23 billion purchase offer by Chubb – Hartford Financial Services Group Inc. announced Tuesday (March 23) its board of directors, unanimously rejected Chubb Ltd.'s unsolicited proposal for its acquisition.
Another take: The Hartford rejects Chubb's acquisition offer
(Written before the new news) The Hartford confirms takeover offer from rival Chubb Ltd. – The Zurich-based insurer looks to boost its share of homeowners and small business portfolio. Whether this will be the straw that broke the camel's back in terms of further killing employment in Hartford remains to be seen. Chubb should consider moving people out of its expensive NJ HQ and relocating them to the bucolic Connecticut river valley.
CNA hit by cyberattack. Could this have anything to do with remote work? This must have been a big hit because the CNA site simply states "On March 21, 2021, CNA determined that it sustained a sophisticated cybersecurity attack. The attack caused a network disruption and impacted certain CNA systems, including corporate email. Upon learning of the incident, we immediately engaged a team of third-party forensic experts to investigate and determine the full scope of this incident, which is ongoing. We have alerted law enforcement and will be cooperating with them as they conduct their own investigation. Out of an abundance of caution, we have disconnected our systems from our network, which continue to function. We've notified employees and provided workarounds where possible to ensure they can continue operating and serving the needs of our insureds and policyholders to the best of their ability."
Zurich unveils new business unit
Nevada announces $45M settlement with McKinsey over opioids – Nevada has struck a $45 million settlement deal with McKinsey & Company for the global consulting firm's role in advising opioid makers how to "turbocharge" sales of more prescription painkillers amid a national overdose crisis. Think about this for a minute…who's really responsible for the opioid crisis? The manufacturers or the company that taught them how to sell more? The consultant says it's work was 'lawful' but was a morally correct?
Extracurricular
Perseverance Captures the Sounds of Driving on Mars – NASA's newest rover recorded audio of itself crunching over the surface of the Red Planet, adding a whole new dimension to Mars exploration. Listen to the audio recordings and ask yourself if these aren't the weirdest sounds you ever heard.
---
I invite you subscribe to the IRL – the yearly cost works out to $10/month. Subscribe now and receive a Yeti Rambler 16 oz Pint Click here to securely subscribe (PayPal)
By subscribing, you help keep breaking news, relevant headlines and interesting news free to all and help maintain the subscriber-only information service which includes access to me, my experience and contacts around the world and the ISN Country Market Guides which provide detailed information on local insurance requirements including compulsory coverages, legislation, supervision, non-admitted insurance, main classes, product information, and more.
Trending