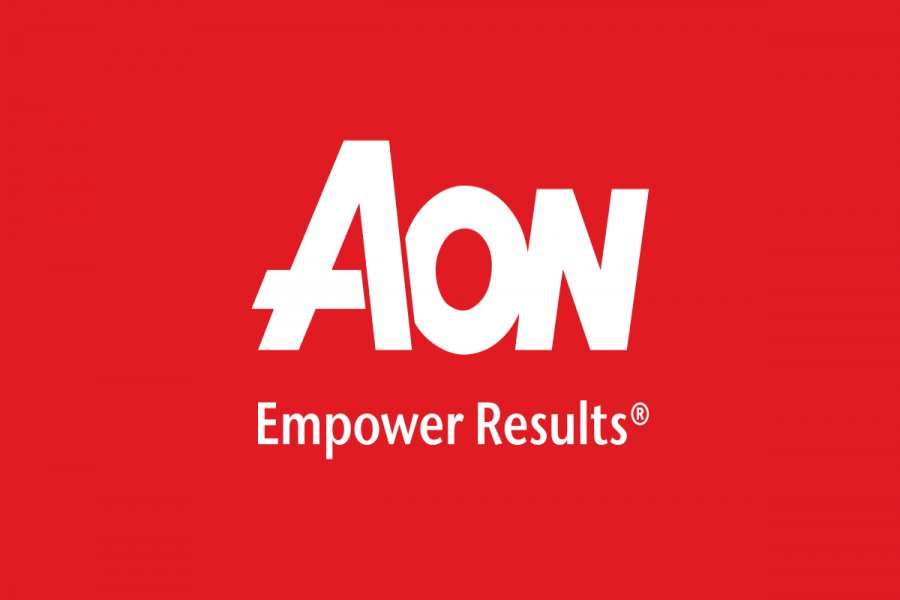 Hold the horses! US DoJ filed to sue to stop Aon/Willis merger
Bloomberg reported: "The U.S. Justice Department sued to block Aon's proposed $30 billion acquisition of Willis Towers Watson, saying the deal to create the world's largest insurance brokerage is anticompetitive. The department's antitrust division filed a lawsuit in federal court in Washington asking a judge to stop the deal, arguing that it would create too much concentration in the market and hurt businesses, their employees and retirees."
The report continued: "Aon and Willis have agreed to sell a portfolio of assets to resolve antitrust concerns in the European Union, which is reviewing the deal. Earlier this month, Aon agreed to sell two retirement-related businesses to address questions raised by the Justice Department related to the transaction. The Justice Department's complaint alleges that divestitures agreed to by the two firms didn't go far enough to protect American consumers. A representative for Willis declined to comment. A representative for Aon didn't immediately respond to a request for comment."
They might not respond at this time, but I will. "The complaint, filed in the U.S. District Court for the District of Columbia, listed five areas of concern including identifying appropriate health benefits plans for big customers and plans for property, casualty, and financial risk for large customers."
And somewhere in all this the Justice Department alleges that the previously disclosed divestitures don't go far enough to protect American consumers. This is utter BS and smacks of politics. The new administration feels it must
An insurance lawyer I will not name but he's well-reasoned and very experienced, had this to say: "Antitrust litigation is always political. You didn't see any with Trump, now with Dems back in—time for litigation. Not just negotiations but expensive and ultimately pointless fighting."
Another C-level insurance executive had this to say: "Looks like somebody at Aon has a big mouth" after reading…
"An unnamed Aon executive who told colleagues, "We have more leverage than we think we do and will have even more when (the) Willis deal is closed. .... We operate in an oligopoly which not everyone understands."[1]
So, while some may want this person's head on a platter, he or she isn't entirely wrong but the implied intent here is not what the DoJ uses the purported quote for.
The DoJ is arguing that too much concentration in the insurance market would be hurtful. I dispute this. A quick search informed me that an oligopoly refers to a market structure that consists of a small number of firms, who together have substantial influence over a certain industry or market. And, importantly, none of which can keep the others from having significant influence.
Identifying sectors of the economy that operate in this oligopoly the DoJ should look at big utilities, big banks, big tobacco, big booze (including distributors), and others. Suffice it to say that big isn't bad and if there are other biggies there will always be competition.
In the business insurance space there are large players, quite a few what I'll call second tier brokers, and then several tens of thousands of smaller agents and brokers just in the US alone.
Brokers advocate for their clients, the insureds. Agents, for the most part, on the other hand, represent insurers – they are in fact an outsourced sales force for insurers.
There's a lot of misunderstanding not only of business insurance but of the terms of the deal. The two firms and financial reporters have repeatedly said the deal was a $30 billion[2] one and not as The Wall Street Journal reported[3] the Justice Department calling it a $35 billion acquisition. That's a lot more money and has the ring of 'big is bad' to it.
If or when this deal goes through the total net cost is going to be considerably less than $30 billion – likely even more than $5 billion less. So far Arthur J. Gallagher has agreed to pay $3.57 billion for a basket of businesses – retail and reinsurance in the US and Europe[4]. Also, Aon announced the firm has signed definitive agreements to sell its U.S. retirement business to Aquiline and its Aon Retiree Health Exchange™ business to Alight for total gross consideration of $1.4 billion. So, with just these two agreements, the deal price has been pared by $4.97 billion. A billion here and a billion – these are just numbers because this is an all-stock transaction[5].
A few days have passed since I wrote what's above, and not much has changed as of June 27, 2021, other than some analysts are guessing that Aon has a 50/50 chance of winning the anti-trust suit. I cannot find what bookmakers say the odds are, but I am still bullish on this tie-up. The world may not need some of the insurance products Aon currently offers (read: Welcome to the future everyone below) but businesses everywhere will always need advice and in this instance the sum is greater than its parts. You could argue that the new Aon would be a much larger and more focused company.
For some history it might be useful to revisit what the two firms said about the combination at the outset – read here.
And now assuming this deal gets back on track…
Is Gallagher getting over its skis a little too much?
So, I've been thinking a lot about the Aon-Willis merger. And, about Arthur J. Gallagher spending so much money on acquiring Aon's stated divestiture of operations in Europe (and elsewhere) while also continuing its apparent insatiable appetite of acquiring companies here in North America.
As is its practice, AJG never discloses 'terms of the transaction' unless it must as in the case of the Aon/Willis assets. To date in 2021 AJG has acquired 16 companies and invested in a strategic partnership with MIG Holding Ltd (MIG Group), which will see the company take a minority interest in Middle East & North Africa (MENA) specialist insurance broker ACE. Most of these companies are domestic operators.
The May 12, 2021 press release lays out what is being acquired along with financials in a well-crafted case for making the deal.
Here's what concerns me. Debt is a financial tool and used judiciously is appropriate to fund growth and development. AJG has been acquiring companies for years at a pace not seen since the golden days of Aon's march to the top.
In the early years Aon's bedrock broker Rollins Burdick Hunter acquired companies that specialized in semiconductors, railroads, or entertainment for example. Today AJG continues buying niche companies to grow its top line and expand its offerings in a drive to get bigger.
AJG's international efforts have been selective and often involved developing partnerships around the world shunning greenfield startups as being too costly. A non-owned network presents a multitude of challenges not the least is a lack of control on the local level which can and often does create servicing problems all because of money.
With this in mind when EC regulators balked at the Aon/Willis combo and insisted that it give up certain retail operations in Germany, the Netherlands, Spain and France (retail and reinsurance) as well as specialty operations in the UK, AJG jumped at the opportunity. It was like manna from heaven.
To be clear, as I understand it, these retail operations are Willis properties and from what I am told from people on the ground in Germany, none of these are 'A'-rated operations. Aon is losing nothing and gaining substantial money thereby reducing the overall anticipated cost of acquiring WTW by billions of dollars.
For AJG the challenge will be to hire local or regional European-based managers who are experienced in managing multinational business. Handling culturally distinct operations involves more than just good managerial skills. It entails working with and answering to several masters in a disciplined manner. On one hand there's AJG internal management mechanism, the client's objectives (which can differ), local insurers, multinational insurers and other local, regional and global service providers. It ain't easy and for this to be successful AJG is going to install an 'A' team and not rely on the so to be inherited 'B' team.
I am a fan of AJG and admire its ambitions but racking up so much debt in pursuit of bigger and better must be super-well managed. Personally, I don't see that AJG has any choice but to go down this acquisitive path but in a month of years it will never ever catch up with Aon and Marsh McLennan and the gulf is wide. But this may be fine because AJG will reign high on the list of those buyers that prefer a choice other than the big two.
The Increased Cost of Cybersecurity Claims
The answer to "How can the insurance industry best provide cyber insurance?" is to join forces. Cyber claims are not going away. The number of claims increases by the day with larger and larger payouts. Narrowing coverage and increasing deductibles or coinsurance percentages will leave just a few companies being able to purchase insurance.
The answer to form a reinsurance pool for the group of primary carriers wanting to provide coverage. This will by necessity mean that coverage will have to be standardized as manuscripted policies will be too difficult to manage in such a pool. Accept the risk and spread the pain until solutions are found.
The recent announcement that AIG, Chubb, The Hartford and other direct writers of cyber is not aimed at providing capacity but rather intelligence sharing in order to provide best practices for underwriting. See more further along in the Synopsis section below - CyberAcuView LLC, a consortium aimed at enhancing cyber risk mitigation efforts across the industry.
Welcome to the future everyone
Believe it or chose to ignore it but artificial intelligence (AI) will be here before you can say 'insurance is a people business' and will dominate underwriting in standard commercial lines (the 165-line fire policy – check it out here), personal lines (HO & Auto) and most certainly life insurance. It's already happening, I am sure. Rating engines have been around a long time – they just haven't been smart. The business is on the edge of a major change.
Consider what all those thousands of people do at Allstate as I drive by its suburban HQ on the drive to O'Hare. There can't be a good business reason for this any longer. Businesses exist to provide products and services which people want or need and to make money – profit is a good motive. And making money on the backs of computers rather than people is a realistic ideal.
Computers calculate and make projections based on real time data (or they should – adios legacy systems) and they learn all the time. The adage 'garbage in, garbage out' has been relegated to the archives along with IBM punch cards. Computers now gather and compare increasingly large amounts of statistics, facts, figures, records, documents, files and almost everything imaginable to make informed decisions. They never sleep. This is simply something humans cannot do.
And then there's "Westy", a conical, bulky, artificial intelligence-powered robot that stands just over 5 feet tall. An article in the June 26, 2021WSJ writes "Westy slowly roams around at about a human walking speed, with four internal cameras capturing a constant 360-degree view. It also can scan and record license plates and unique digital identifiers that every cellphone broadcasts, known as MAC addresses."
Five or six years ago I came across one of these robots patrolling outside of a terminal at LaGuardia. While an oddity it didn't seam out of place. A day later I saw a security robot store behind the Waldorf Astoria on Lexington Avenue. It's the future folks. Security robots will never replace the police, but they sure could help – cameras, communications, and smarts all in one mobile package.
I digressed but the reality of the future is here now with artificial intelligence driving innovation. Enter insurtechs. Modest beginnings but inspired thinking will win the day.
I am old school and believe that my personal insurance is best handled by my broker because I believe in my heart of hearts, if the occasion arises, my claim will be handled better and with fair compensation. I still don't fully trust a relatively small insurtech to cover my assets or my a*s. The day will come when this will be the only choice and when it does, I'm all in to save some bank.
Keep well everyone and stay tuned for the next IRL.
---
[1] https://www.businessinsurance.com/article/20210616/NEWS06/912342573/US-Department-of-Justice-sues-to-stop-Aon's-purchase-of-Willis-Towers-Watson?utm_campaign=BI20210617DailyBriefing
[2] https://www.bloomberg.com/news/articles/2020-03-09/aon-agrees-to-buy-willis-towers-watson-in-30-billion-deal
[3] https://www.wsj.com/articles/justice-department-sues-to-block-aon-acquisition-of-willis-towers-watson-11623875314?mod=searchresults_pos3&page=1
[4] https://investor.ajg.com/news-releases/news-release-details/arthur-j-gallagher-co-announces-agreement-acquire-certain-willis
[5] https://ir.aon.com/about-aon/investor-relations/investor-news/news-release-details/2020/Aon-to-Combine-with-Willis-Towers-Watson-To-Accelerate-Innovation-on-Behalf-of-Clients/default.aspx
Trending