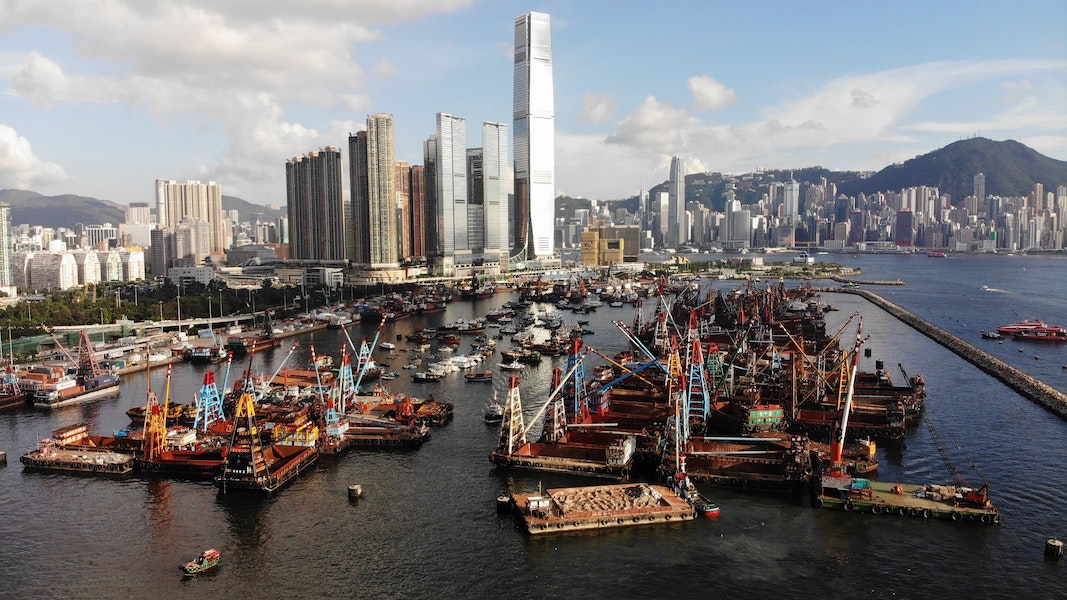 Highlights in this issue: membership information at the bootm of the page
2022 State of the Transportation Market
If you are placing fleets or underwriting these risks, this article in a must-read. The transportation insurance market continues to be, in our opinion, challenging for all participants, including buyers, insurers, risk managers, agents and brokers. 2021 began and ended with insurers maintaining underwriting discipline and buyers making hard decisions about balancing the protection of assets with affordability. COVID-19, with its ever-emerging variants and supply chain disruptions, continues to be at the forefront of discussions. Fortunately, it does not appear to have slowed down the industry or negatively impacted the transportation marketplace. In fact, the transportation industry continues to experience…
Voluntary Employee Departures Spike 41 Percent Among U.S. Businesses
I have been amazed and not fully understanding why so many in the work force said adios to their employers. This report helps somewhat but it's interesting, nonetheless. Aon reported a 41 percent spike in voluntary employee departures last year amid the "Great Resignation" in the United States, according to data from the firm's Salary Increase and Turnover Study. Aon reported 21.8 percent of U.S. employees left their jobs in 2021, of which 17.2 percent departed voluntarily. In 2020, 19.7 percent left employers, of which 11.9 percent departed voluntarily.
Deep Dive: Insurance premium Tax in Belgium
Premium taxes are a fact of life; they are what they are but it's always helpful to have a look at what to expect. The Belgian taxation landscape can be challenging for insurers if they are not well versed in the rules and requirements for ongoing compliance. Belgium ranks as one of the somewhat trickier countries to deal with in the Insurance Premium Tax (IPT) sphere with a plethora of different taxes due dependent on the class of business as well as IPT prepayment requirements.
Croatia: Premium Tax Update
Croatia currently levies an Insurance Premium Tax (IPT) on insurances written under the Freedom of Services (FoS) duty. The IPT in Croatia applies only for specific classes of business, such as Motor and Fire coverage. Both taxes, Motor IPT (MIPT) and Fire Brigade Contribution (FBC), are calculated on the insurance policy premium charged to the policyholder. Learn more below > [Europe, Croatia]
Pimster raises €2M to reinvent the post-sale customer relationship of brands, starting with the digitization of user guides
This SaaS solution article provides some insight about after-sales service – might even be a good idea for the insurance industry to consider.
Munich Re is enhancing the acceptance of artificial intelligence
With the use of artificial intelligence on the rise, Munich Re's move is worth reading. Munich Re is enhancing the acceptance of artificial intelligence (AI) with its new CertAI validation service, the company said.
Insuring the next phase of rural development
Along with new agricultural production, renewable energy penetration, rural manufacturing and eco-tourism arise new risks that need coverage. This is a well-researched and thought-out article. I don't always read footnotes but in this case, I recommend it.
Path to Solvency II Reform won't be easy
The announcement May 12 Queen's Speech that there will be a new Financial Services and Markets Bill to make the UK a more attractive place to invest by "cutting red tape" comes hard on the heels of the Treasury's announcement at the end of last month of its proposals for post-Brexit reform of Solvency II. Both have been broadly welcomed by the insurance industry but received a more skeptical reception from regulators.
Far-right extremists' use of social media: An explainer
This is a must read for everyone. Pool Re examines the most prominent sites used by these extremists in their mission to spread propaganda and recruit others. The Director General of MI5 and the UK Minister for Borders and Defence have identified far-right extremism as the fastest growing threat to the UK. Like Islamist militants, these actors exploit social media platforms to recruit and radicalize others, targeting young people in particular.
Result oriented strategy for conducting reviews
Function reviews are integral components of today's corporate world. This is precisely where the old maxim, "winners don't do different things, winners do things differently" is so relevant! Having seen many reviews over the years, a handy compendium of principles, gleaned from practice, has morphed into our strategy for conducting these reviews. This piece informs and gives tips on the review process.
IRDAI permits health, general insurers to launch products without its prior approval
In a continuing loosening of the strict rules concerning insurance in India, the Insurance Regulatory and Development Authority of India (IRDAI) has extended the 'Use and File' procedure for all the health insurance products and almost all the general insurance products in line with the reforms agenda taken up towards having a fully insured India, the regulator said in a statement.
Membership information
Click here to subscribe to ad-free global business insurance news & commentary. Included with your membership is a compendium of detailed insurance regulations, mandatory coverages and more by region, by country. Also, directories of useful links to regulatory authorities, associations around the world which provide useful information to help make your job easier.
Trending