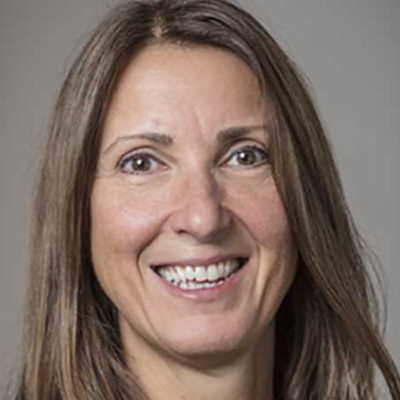 This is republished from Tokio Marine HCC's website. This is a good take on our industry from the firms' CEO Susan Rivera
Monday, February 6, 2023
There are not many industries that have the potential to impact and affect so many areas of global life. There are even fewer that rise to the challenge of making that potential impact a reality – Tokio Marine HCC is one such company.
As CEO Susan Rivera says, "There has never been a better time to be in the world of insurance."
It's times like these – intense change paired with severe technological advancements – that present more prospects for the industry and the people in it. Insurance has always been an industry that offers huge opportunities to ambitious and bright people.
TMHCC is nearing its fifth decade of service in the specialty insurance arena, offering more than 100 products. And as of 2021, it had a GWP of $6.8 billion and a diverse workforce operating across the globe. It became part of the Tokio Marine Group in 2015.
In periods of great upheaval and technological achievements, insurance is part of the solution. The world is facing severe inflation, rising cyber risks, climate change, a war in Ukraine, and ongoing Covid-19 effects – these all bring risks and uncertainty. It is during times like these that insurance is most needed.
"All of this can make the world seem like a scary place to live, but that is why insurance exists," Susan says. "Our role is to identify these risks, understand them, and come up with new and innovative ways to manage them or even neutralize them."
Good Company & culture
We follow our "Good Company" ethos at every level of our business, and it impacts every individual employee. Simply stated, being a Good Company puts the focus on three categories: Look Beyond Profit, Deliver on Commitments, and Empower Our People. And each one of these tenets offers a direct path for turning philosophy into impact.
"An inclusive company culture is important for us as an industry for two very important reasons: First, it increases employee satisfaction and retention," Susan says. "This is critical as we need the best and brightest talent to want to come work and stay within our industry. Second, it also helps employees feel comfortable expressing their ideas and opinions in the workplace. Hence, creativity and innovation flourish in an inclusive culture."
Susan believes in the inclusive and supportive culture of TMHCC and knows that this is a large reason why some people choose to stay at a firm or leave it. She says, "Culture is the lifeblood of a company. To thrive, survive, and win the war on talent, as an industry, we need to know what matters most and be willing to always demonstrate our character through thick and thin."
Expertise and leadership
Equally important is the role that deep technical expertise plays – a trait that is especially valued and cultivated among the Business Unit leadership. Deep expertise is an acquired quality that is attained in various ways from various sources. Living in a time of insecurity and massive change means that "the world needs our skill sets to help them navigate this evolving, changing risk environment," Susan says.
When speaking to new members of the TMHCC family, Susan often stresses that expertise comes from the daily investment of time and energy toward the goal of creating "long-term personal and business strategies" that deepen expert-level knowledge.
Expertise is something that Susan herself brings to the company, tracing her own beginning in the insurance industry to AIG in 1987. Fresh from Villanova University – where she originally majored in chemistry, then chemical engineering, before switching to math – she admits that even she did not expect to go from an office cubicle to company president in just 10 years.
But it was at AIG, in the Actuarial Department, that Susan added the first layers to her own deep expertise. "I had everything to learn," she says, adding that when she saw her first loss development triangle – which seemed so logical – "I was hooked."
Susan views her rise to leadership roles as proof that "anyone can do it." To that end, she sees the potential for leadership within all levels of the TMHCC workforce. She offers three clear pieces of advice for those looking to move through the ranks: "Be your authentic self. Prove yourself every day. Personal reputation is everything."
Opportunity is key
Susan will be the first to tout the range of opportunities that she sees in the insurance industry, and not only because she has been able to experience, advance, and benefit from the wide-ranging prospects. Her belief also stems from what she has witnessed over the years from employees at all levels of the company.
We can look at the path taken by Angela Baker, who started her career as a personal assistant at a different organization and is now the Chief People Officer for TMHCC - International in Leicester, U.K., or Stephanie Henke, who started as a receptionist at the Houston corporate office and is now director of Human Resources Operations and Services.
For each of the career opportunities that Susan pursued, she can point to specific takeaways that still serve her well today: "Execute on the strategies and the numbers fall into place" is a mantra she developed during her AIG years; and "there is real power in the value of deep technical expertise" stems from her time at Tokio Marine HCC.
She also sees opportunity in the ever-evolving world of technology – from both a personal and a corporate standpoint. "The adoption and dissemination of technology starts at the top," she says. "The CEO has to feel comfortable with technology and communicating and prioritizing its importance across the organization.
"And, hopefully, by enhancing our operations to be more technology savvy, data-dependent, risk-controlled, and solution-oriented, we can become an industry of choice for up-and-coming talent," Susan adds.
A new path
There's a lot to be learned from the "Big Company" world, especially if you are placed in a position of leadership. Not everyone would leave the security that big firms can offer to go it alone. Susan did – once.
Again, taking advantage of the flexibility afforded to her by the industry, Susan started her own company for the experience and for her family – with two very active sons at home, she wanted to be closer to them while also keeping her career moving forward.
At this time in her life, she says, "I was the furthest thing from a CEO. I was a master actuary, rating plan developer/filer, system tester, desk builder, etc." However, job perks don't always come in the form of money or titles: "I was eight minutes from home and I never missed a lacrosse game."
"Clear the hurdles" became our motto, she says, as the "roller coaster" ride of a start-up became the norm. Eventually, she could add another mantra to her list: "repeat what works."
Accelerating to the future
When Susan chose to return to a large company – TMHCC – she did so knowing it was a firm that was already successful. The challenge? Finding a way to add value as the new CEO, she says.
After helping to navigate a path through Covid-19 for the company and its 3,600 employees, Susan took many of the innovations and lessons learned from that period and funneled them into a new initiative: Accelerate.
Accelerate is much more than an early career, three-year professional development program focused on Underwriting and Claims. It is an investment into a talent pipeline for Claims and Underwriting, all while establishing a connected cohort that supports and encourages one another along their linked journey.
The program came about because of some of the forced lessons learned during Covid-19 – lessons that showed that the ability to connect virtually could be beneficial to a far-reaching company. It also helped that TMHCC's business model stresses "being flat, lean, and decentralized."
As Susan recently told the inaugural class, "Accelerate is our commitment to shepherd, embrace, guide, and support you through your career journey. We have developed this for you, and we are on this journey together."
Trending